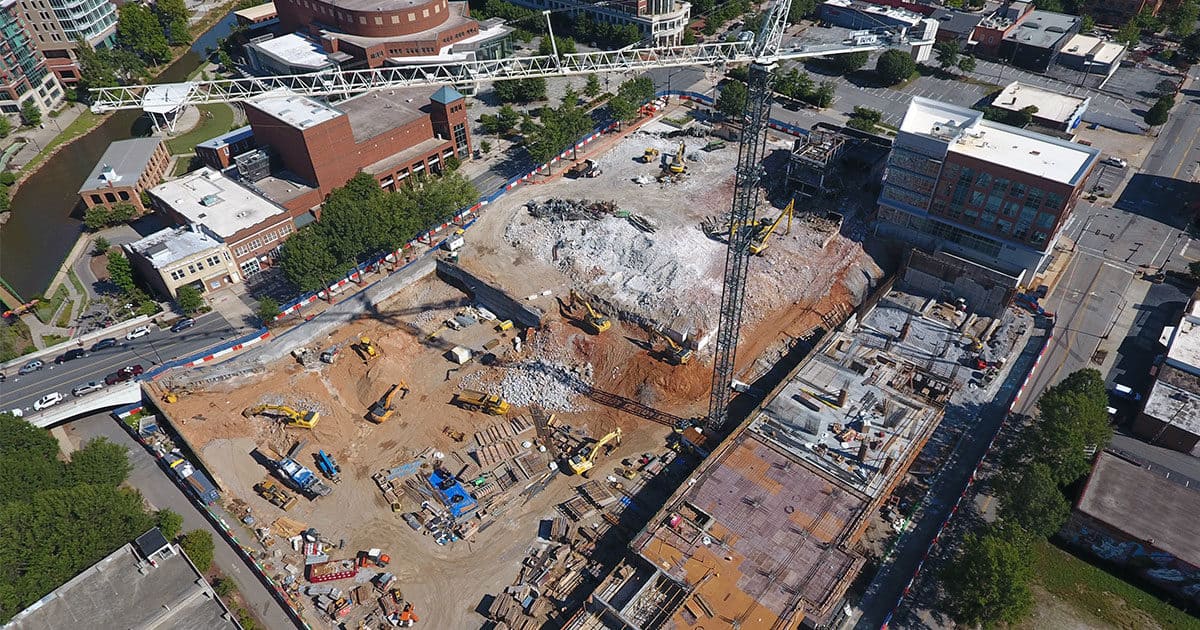 Camperdown Project
Opening 2018 | Greenville News Building Demolished to Make Room for Camperdown Project
The site of the old Greenville News Building along camperdown, broad, and main street has been mostly demolished and making room for an entirely new space downtown which is said to be the home of the new Greenville News Offices, a 150-room hotel, a 240-unit apartment complex, and a 12-story office and condo building overlooking the reedy river.
Here's a nice animated fly-around of the project from the developers.
Although the Greenville News building has been a part of the main street skyline for a long time, it was always sort of a dead space that you had to walk to, in order to get to the west end from the area on main street with most of the restaurants and bars. Now, hopefully it will be a new destination to not simply walk past. We also hope it will fuel further development on the land between camperdown and church street, which is mostly old warehouses and parking lots.
Photo Gallery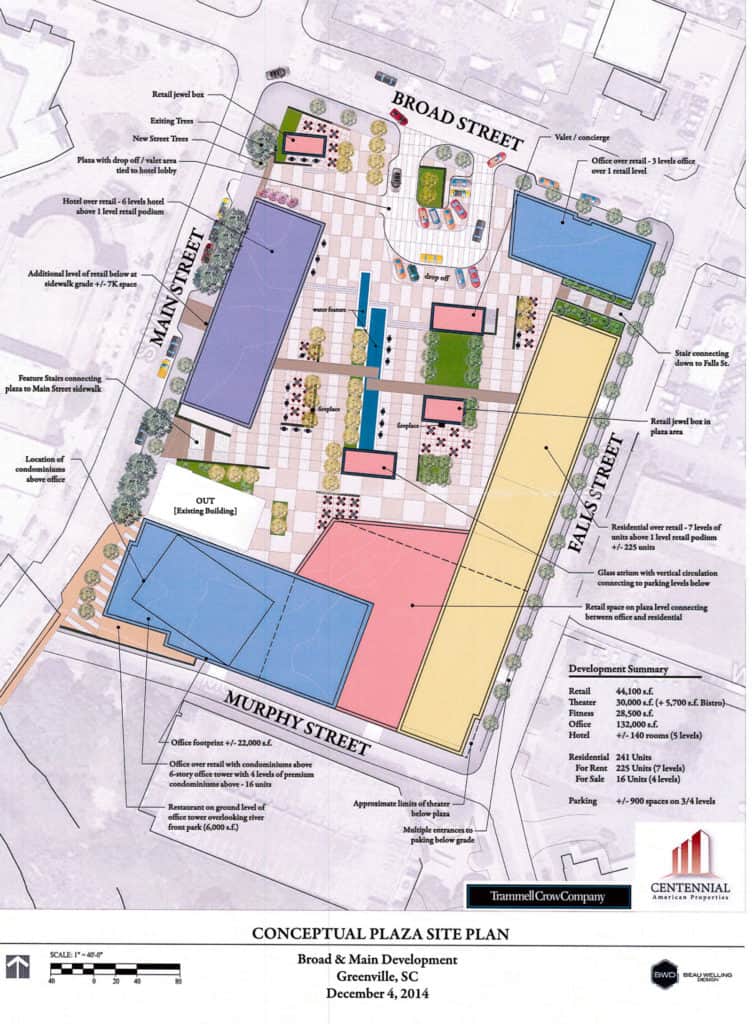 Leave a Comment
Related posts
Submit a Tip
Know something about this listing we don't have listed here?