A new 196-room hotel by Auro Hotels went before the Urban Review Board on October 3rd, presenting the intended exterior design destined for the Camperdown Project (Across from the Peace Center)
Maintaining the original heritage of the location of downtown Greenville, the interior design for this hotel honors and ties in both the Greenville News and textile history, because the textile mill once stood on this site, Camperdown Mill, here in the heart of this beautiful downtown.
The Design Review Board documents gives the board a few options as to what the exterior of the building may look like: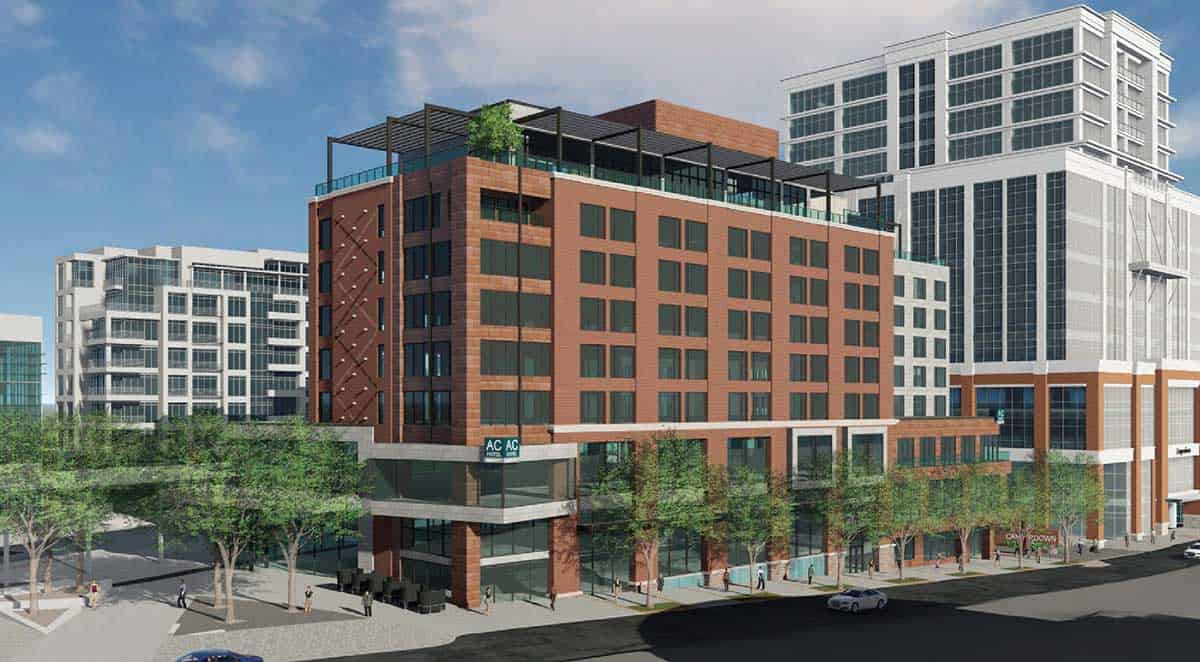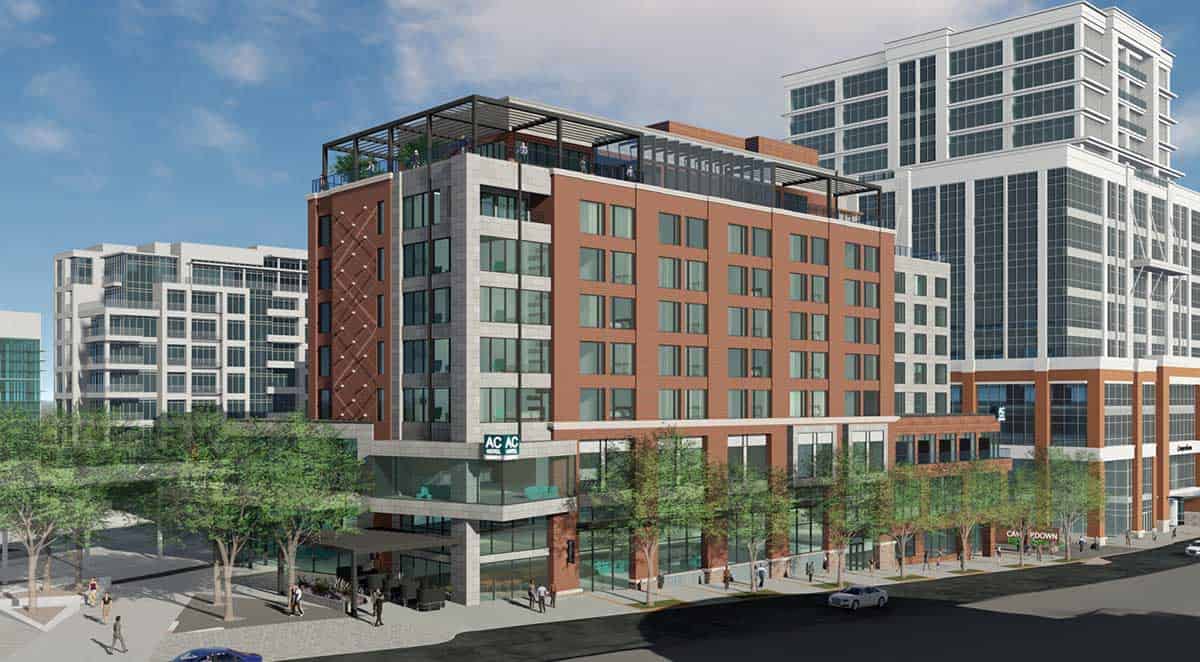 The camperdown project sits on the site of the old Greenville News building, which has been cleared to make room for the new mixed-use development, which will have in addition to the new AC Hotel – luxury apartments and retail space for things like restaurants or shops.
Give the size of the project, expect this one not to be ready until at least late 2020.