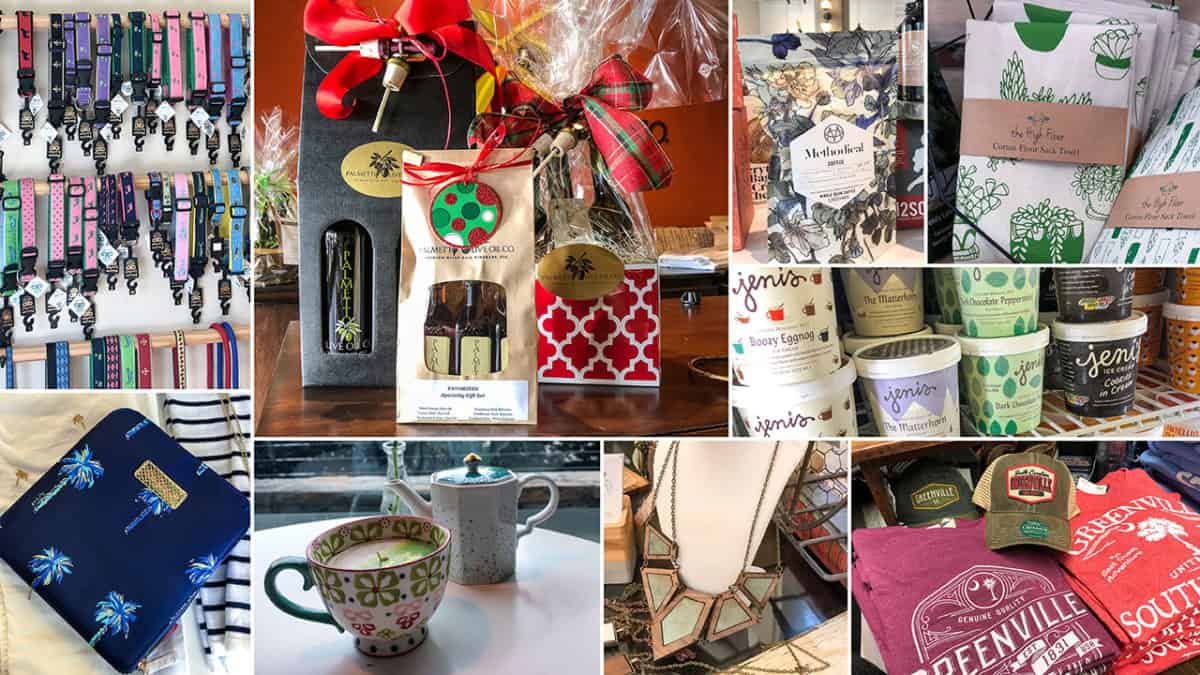 Thanksgiving is officially over, and today is Small Business Saturday, so it's time to start thinking about gifts to get all the special people in your life, which can sometimes be a chore for that person who has everything. But fear not, we've compiled a list of our favorite local shops, where you'll be able to find gifts to put a smile on anyone's face.
City Scape Winery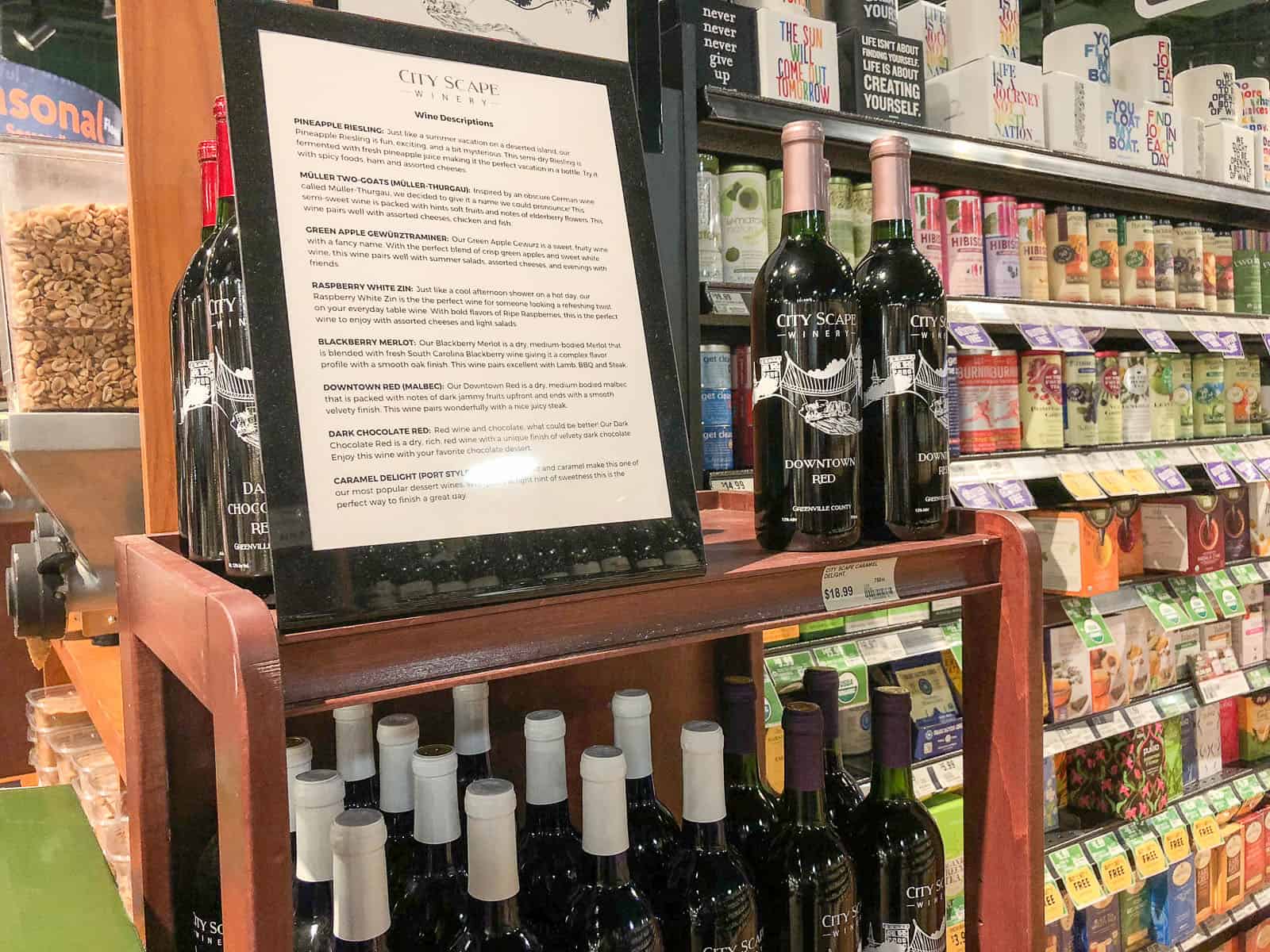 Grown and bottled right here in Greenville county – they offer some really different flavors than your typical winery. Our personal favorite is the Green Apple Gewurz – it tastes like a Green Apple Jolly Rancher. You can pick it up at The Fresh Market near McAlister Square, or at their winery in southern Greenville county (do a tasting while you're there). Or buy online at
589 Dunklin Bridge Road, Greenville, SC 29669
(864) 329-0615
cityscapewinery.com
The Barkery Bistro
Don't forget about that special four-legged friend in your life. Get them a new collar, or pick from a huge selection of fresh-baked dog treats.
2123 Augusta Street, Greenville, SC 29605
(864) 236-1503
thebarkerybistro.com
Roots
A plethora of beautiful holiday greenery awaits at Roots on Augusta.  Roots also has a great selection of different planters and Christmas ornaments.
2249 Augusta Street, Greenville, SC 29605
(864) 241-0100
rootsofgreenville.com
Palmetto Olive Oil Company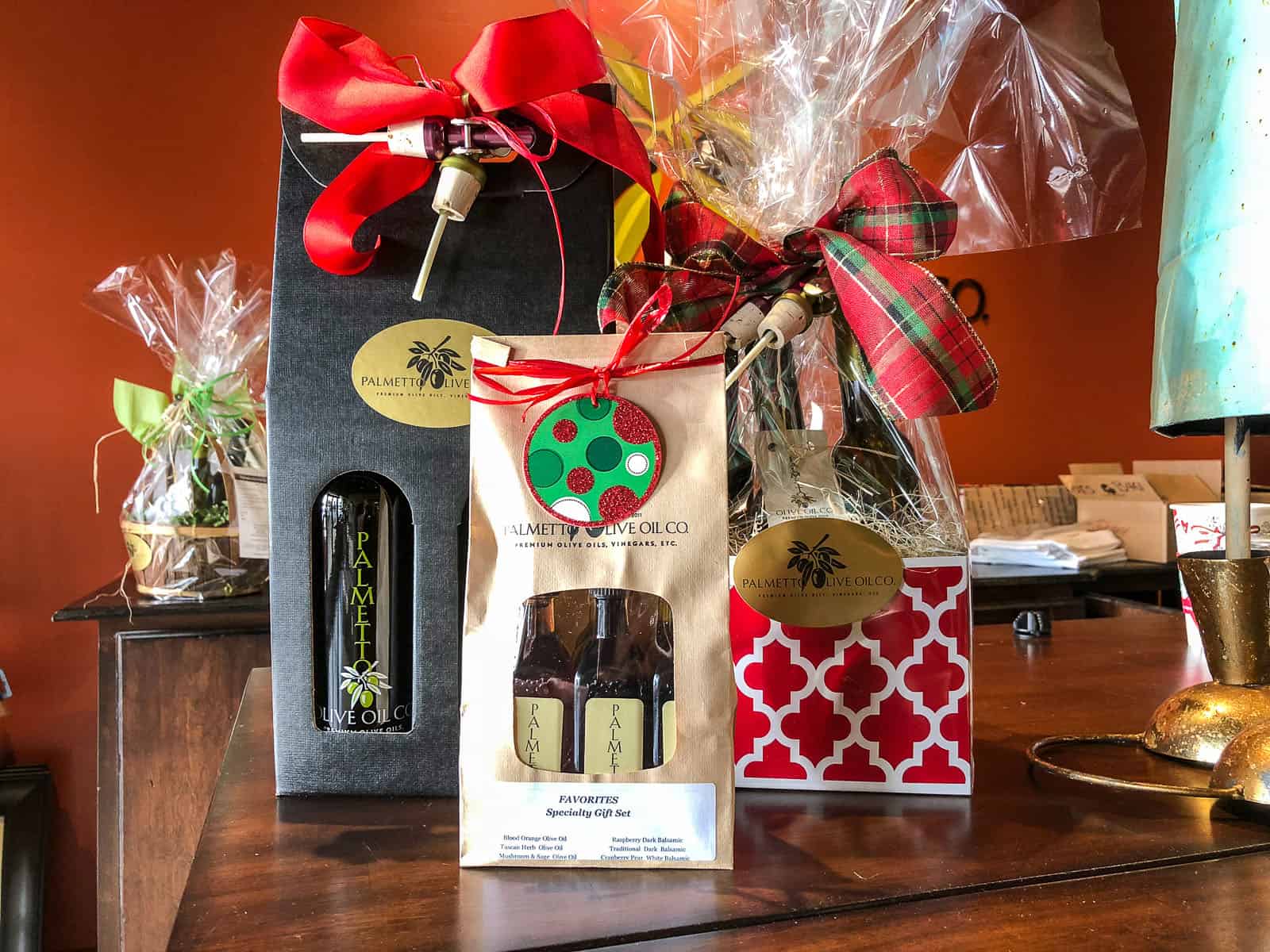 Great gifts for the discerning chef or foodie in your family. They have a wide array of flavored Olive Oils and Vinegars. Our Favorite: Tuscan Herb Olive Oil and some Stecca Bread from Swamp Rabbit Cafe to Dip.
2247 Augusta Street, Greenville, SC 29605
(864) 298-0304
palmettooliveoilco.com
Pink Bee West End
Gifts for the special girl in your life.  This could be your Mom, your sister, or your BFF – everyone loves a cute, comfy pair of PJ's, like these Lily Pulitzer ones.  Consider a stylish travel bag with a pretty pair of earrings inside.
105 Augusta Street, Greenville, SC 29601
(864) 271-4332
pinkbeeonline.com
Local Stature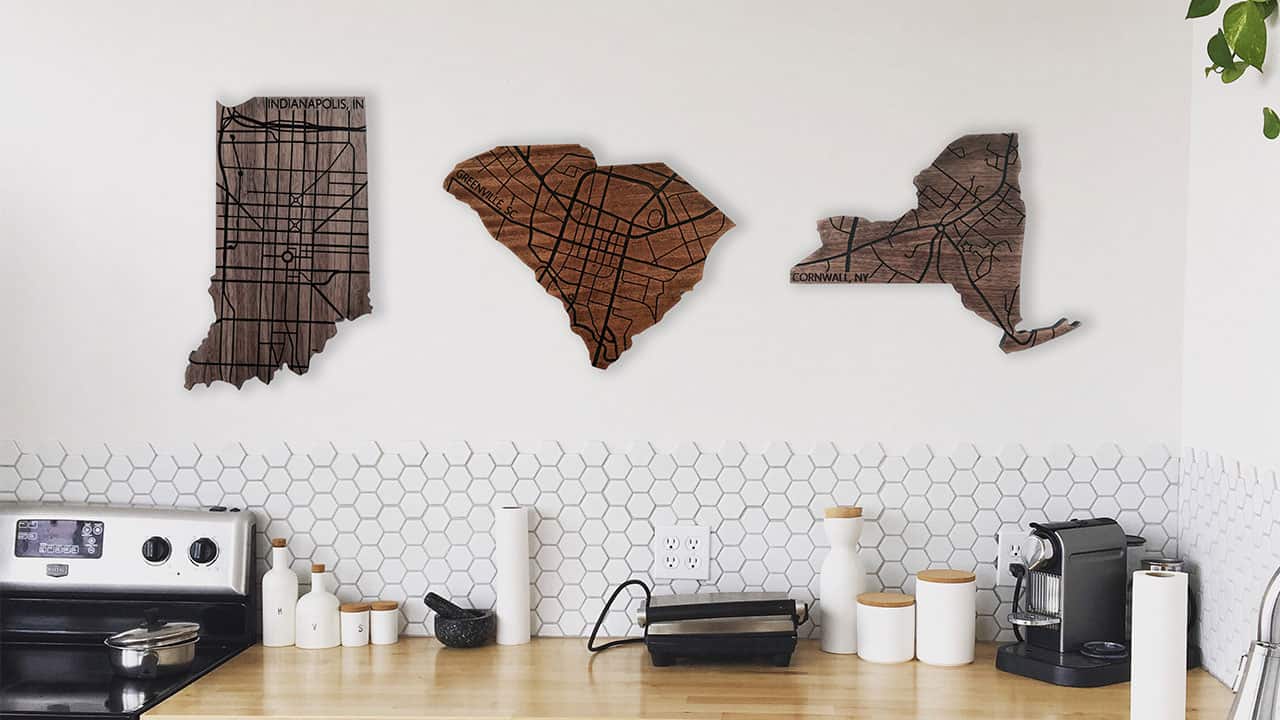 While they don't currently have a brick & mortar presence, you can pick up some of their products at [insert stores here.] or you can buy pre-made or custom-built signs on their Etsy Shop. You can use code LOCAL at checkout to pickup your sign locally and avoid shipping costs. Want to see how they're made? We covered them awhile back in our Made in the Upstate series.
O-CHA Tea Bar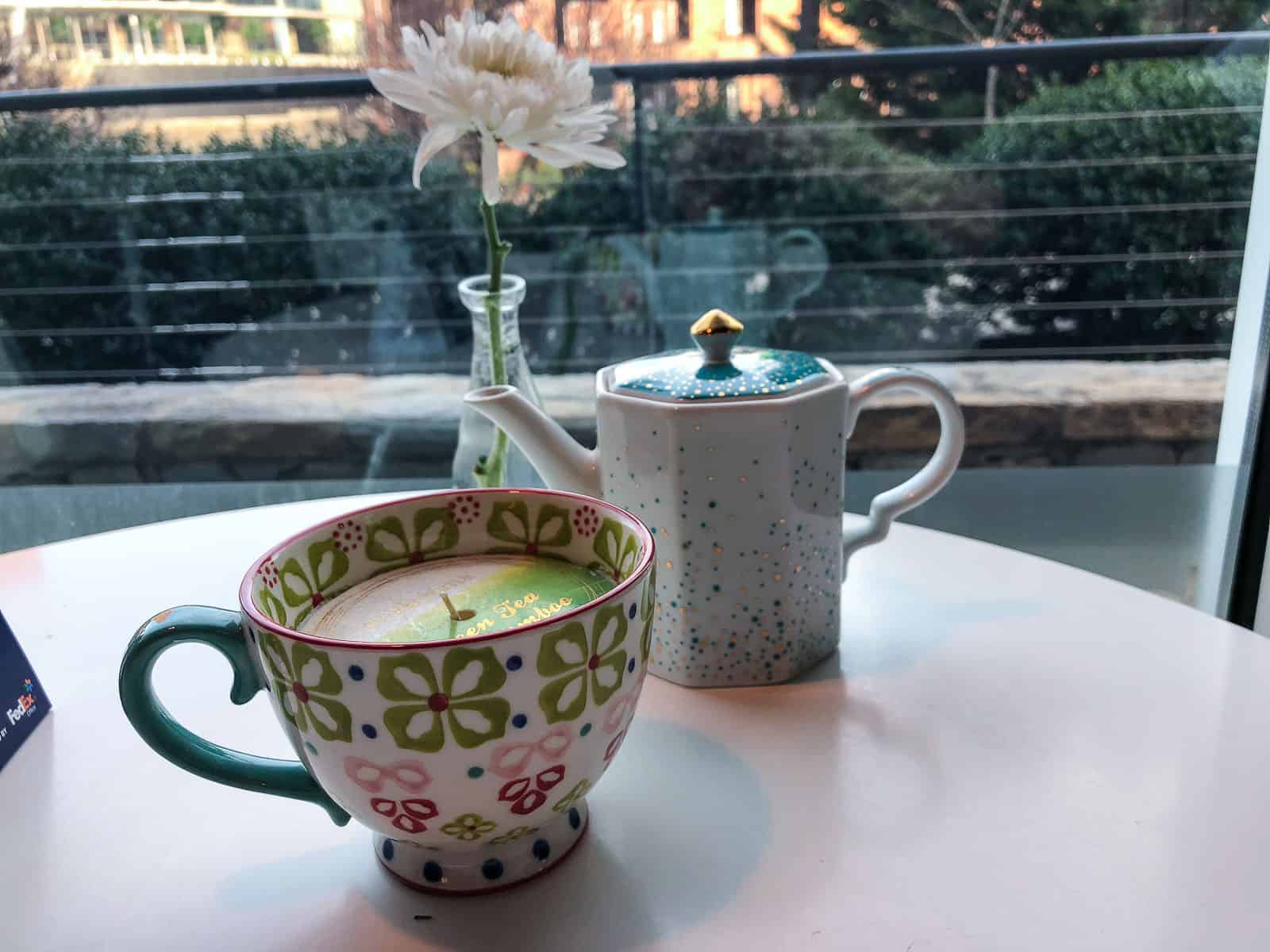 Ocha has these super Cute Tea Sets and Tea-scented Candles in teacups for the friend that's always posting pics of their matcha.
300 Riverplace #122, Greenville, SC 29601
(864) 283-6702
ochateabaronline.com
Caviar & Bananas
Great for the out of state – say happy holidays with a taste of South Carolina gift baskets. Or, put together your own with Methodical Coffee and flavored syrups.
1 N. Laurens Street, Greenville, SC 29602
(864) 235-0404
caviarandbananas.com
Drift Float & Spa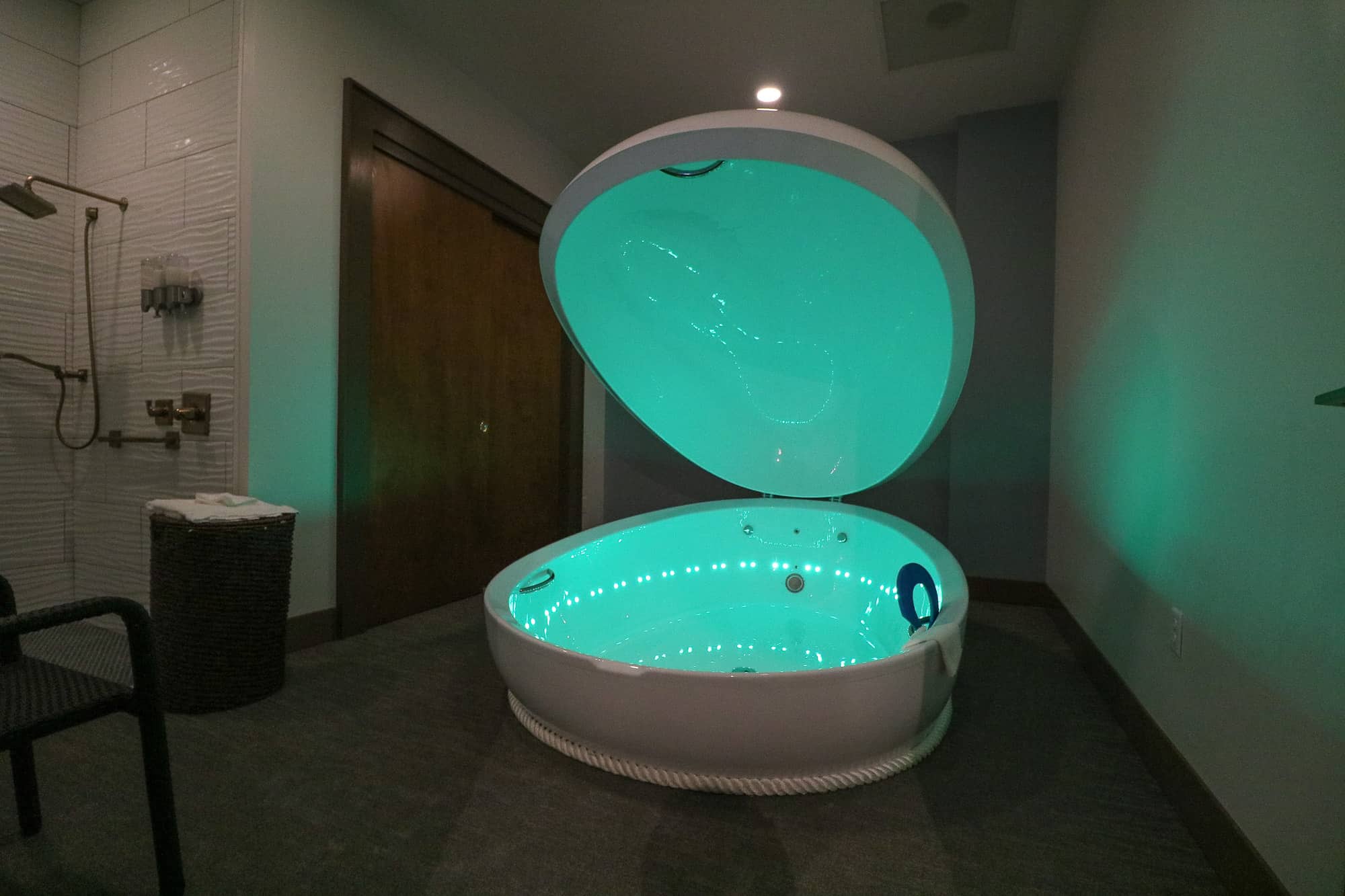 Perfect for the woman (or man) that has everything. It's the gift of complete relaxation. Immerse yourself in the warm salt-water bath and pull the lid down for an hour or more of bliss. Gift Certificates are a great way to pamper the special person in your life.
644 North Main Street, Suite 105, Greenville, SC 29601
(864) 414-2388
driftgreenville.com
Mast General Store
A great place to shop for pretty much anyone, They have such a great offering of apparel, camping gear, outdoor stuff, candy, toys, gadgets, housewares, cookware, and more.
111 N. Main Street, Greenville, SC
(864) 235-1883
mastgeneralstore.com
Urban Digs
The air plant terrariums at Urban Digs make for a really unique and fun gift.  They also carry Once Again Sam jewelry, that is handmade by a local designer.  And, these Olive + Grey t-shirts and Greenville art prints are perfect for the natives that love where they live.
215 Wade Hampton Boulevard, Greenville, SC 29609
(864) 233-6821
urbandigsgreenville.com
Dapper Ink
Got an outdoor enthusiast to shop for? Dapper Ink carries some really beautiful Landmark Project t-shirts that inspire people to experience the grand urge of the wild. These pencil bags and under the seat bike bags can be filled with a whale boned knife, field note book, or even bear spray.
207 Wade Hampton Boulevard, Greenville, SC 29609
(864) 555-3115
dapperink.com
Swamp Rabbit Cafe & Grocery
More than just food, Swamp Rabbit Cafe carries a bunch of great holiday gifts. While you're there, pick up a couple loaves of their Stecca Bread and a pint or two of Jeni's Ice Cream.
205 Cedar Lane Road, Greenville, SC 29611
(864) 255-3385
swamprabbitcafe.com
Leave a Comment
Related posts
Submit a Tip
Know something about this listing we don't have listed here?