Asheville Glamping
Now Open | Get your hipster merit badge for camping in complete comfort
We love greenville to death, but it never hurts to get away. We wanted to take a relaxing weekend trip and had heard about Asheville Glamping for awhile and finally booked a weekend this past October and had a blast.
Glamping is pretty much just what it sounds like, it combines the idea of camping with some of the creature comforts of home, primary: showers, a proper toilets, and usually climate control (heat and/or A/C).
We booked a weekend in their Dome Tent, which was actually incredibly spacious. It had an outhouse with toilet and shower with hot water and inside the tent featured a queen-size mattress with panoramic view of the surrounding mountains. There is also a Heat and A/C unit, which worked very efficiently to cool the tent during the day and keep us warm and toasty at night. It also has a mini fridge and power strips to charge phones or plug up other devices.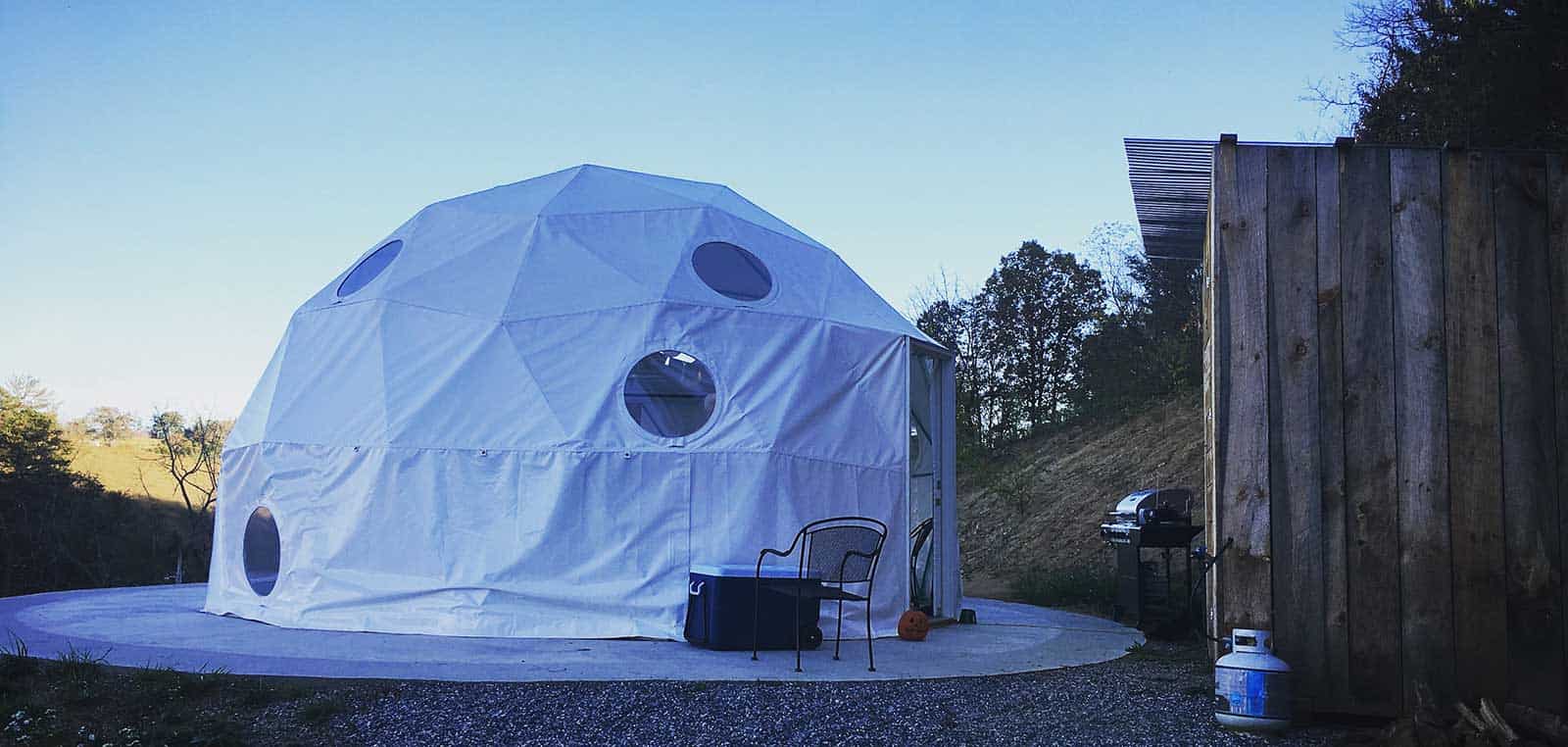 Firewood was provided and it was extremely peaceful to sit out at night by the fire and hear pretty much nothing but crickets. The dome tent is situated high on a hill that overlooks the other spaces at the grounds which include an array of airstream campers and other sophisticated types of tents.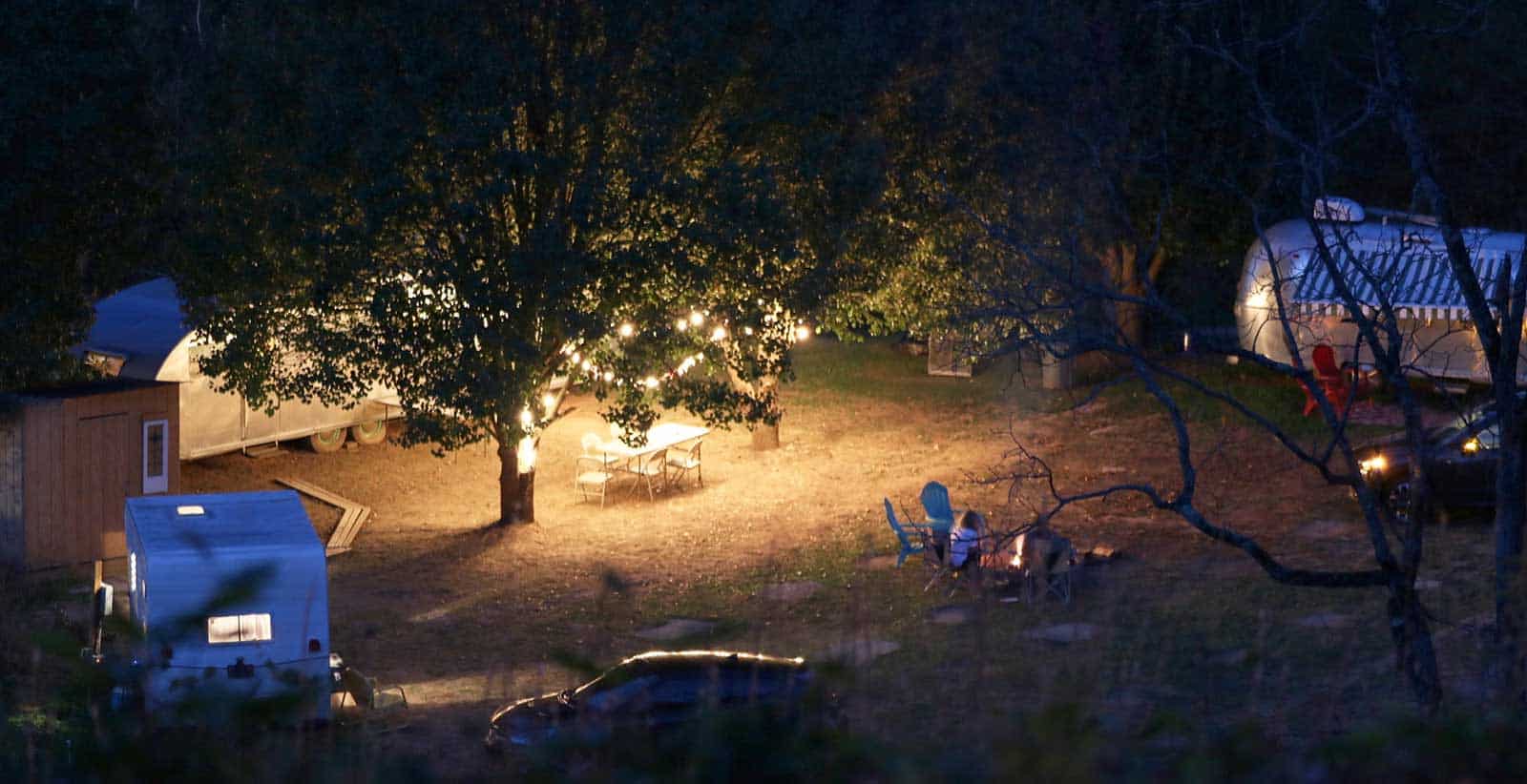 The Glampground was about 15 minutes from downtown Asheville, and it was nice being able to walk around the city during the day and relax under the stars at night. And the view from the dome tent was a great way to wake up every morning – you could see for miles into the distance.

Weekend reservations for most of the sites at the Asheville Glampground are booked at least 4 months ahead of time, so start planning now. And not all the sites have heat and air-conditioning, check their website for details on each property to find a good fit for you.
Pros
Heat & AC in most units
Toilets & Showers
Most Comforts of Home
Peaceful and Quiet
Cons
Some sites are less private than others
Final Verdict
An awesome way to enjoy the great outdoors with almost all the creature comforts of home.
Leave a Comment
Related posts
Submit a Tip
Know something about this listing we don't have listed here?
Get our Friday Fix Newsletter