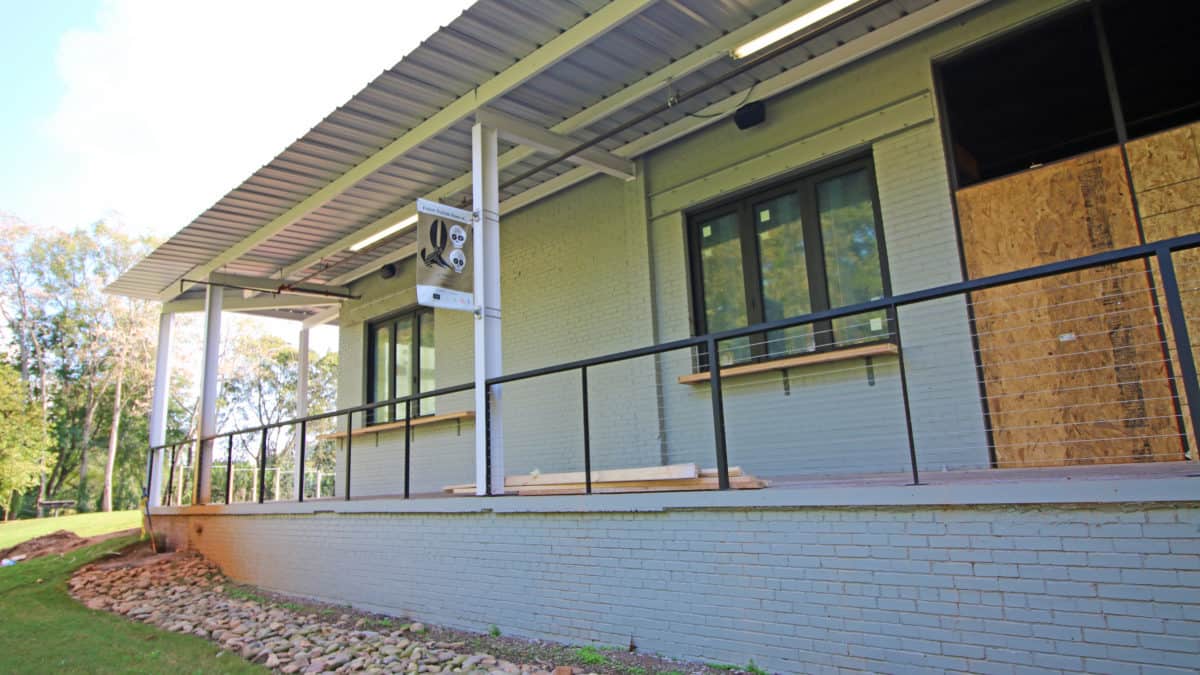 El Thrifty
Opening Fall 2018 | El Thrifty is literally everything.
El Thrifty Mexican cantina and social club aims to be a local gathering spot that inspires camaraderie, community and fun. Their space is located along the Greenville Health System Swamp Rabbit Trail at 25 Delano Drive, in the same building as Soul Yoga and Swamp Rabbit Crossfit.
Talk about something for everyone to enjoy!!!  El Thrifty will feature:
A dining room area serving fresh, authentic Mexican food
An artisan coffee bar serving local coffee and breakfast
An indoor/outdoor bar and patio for local craft beer and cocktails, frozen drinks and wine, with views overlooking the Reedy River
Indoor/Outdoor Games – feather bowling, air hockey, shuffleboard, foosball, pool tables, darts, ping pong, and more
An interior gaming lounge with stadium-style seating
Large HD projectors spread throughout for viewing sports, live concerts and movies
Café-style workspaces and areas for event rentals
Their space is currently under construction with an opening planned for late fall.
Leave a Comment
Related posts
Hours
Monday 8:00 am - 3:00 pm
Tuesday 8:00 am - 1:00 am
Wednesday 8:00 am - 1:00 am
Thursday 8:00 am - 1:00 am
Friday 8:00 am - 1:00 am
Saturday 8:00 am - 1:00 am
Sunday 8:00 am - 1:00 am

Submit a Tip
Know something about this listing we don't have listed here?