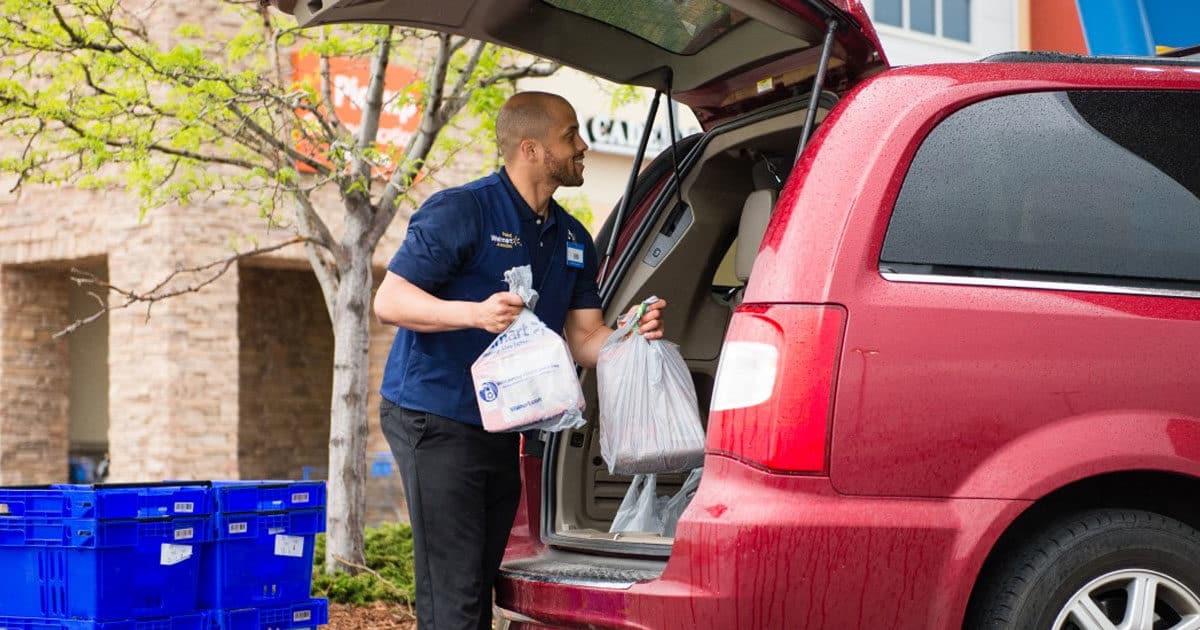 Walmart has kicked things into high gear with their Grocery pickup service, and it eliminates the main Issue I have with walmart: going inside walmart. With their new service, you can do your shopping completely online, and arrive at your pickup time, and a worker will load your groceries straight into your car. Best of all, it's FREE, as long as you buy at least $30 worth of groceries.
They're trying to compete with services like Shipt and Instacart, which are full service, and bring the groceries to your door, but by cutting out the delivery person, you save a boatload as you're getting Walmart's super low prices, and not paying for delivery or any other service fees, so it's exactly the same as if you went inside and shopped for yourself.
How much can you save? I did a little experiment and loaded up my cart on the walmart grocery site and shipt with the same products. Shipt totalled $74.17 and Walmart came in at $49.16, And I usually buy about twice as much stuff, so I could expect to save almost $50 by using Walmart Grocery over Shipt.
Don't get me wrong – Shipt and Instacart are all about complete convenience. There are days when I don't want to leave the house, and that is exactly what Shipt is for, but if you can brave the traffic, it might be worth the savings to drive to pick up your groceries.
Here's what I like about Walmart Grocery:
You don't have to get out of the car, they come out to you and load everything.
If anything is out of stock, they'll automatically substitute something similar at no extra charge. Typically you're looking to buy something in a larger package, and they'll substitute smaller packages to make up the same weight/volume but charge you for the original packaging price.
The prices were lower on everything I checked against Shipt, and Walmart has a massive line of generic Great Value products that will save you even more.
It's FREE for anyone to use, no subscription or service fees at the moment.
You schedule when you want to pickup and they alert you by Text or their App, and the App tracks you to the store, so they're ready when you arrive to pickup.
Click Here to get $10 off your first order from Walmart Grocery. (Note: it's a referral program, so I'll get a $10 credit when you sign up)
Lowe's foods also has a "To Go Curbside" service that is similar, but charges a $4.95 fee, but honestly, I actually enjoy shopping at Lowe's Foods.
Leave a Comment
Related posts
Submit a Tip
Know something about this listing we don't have listed here?