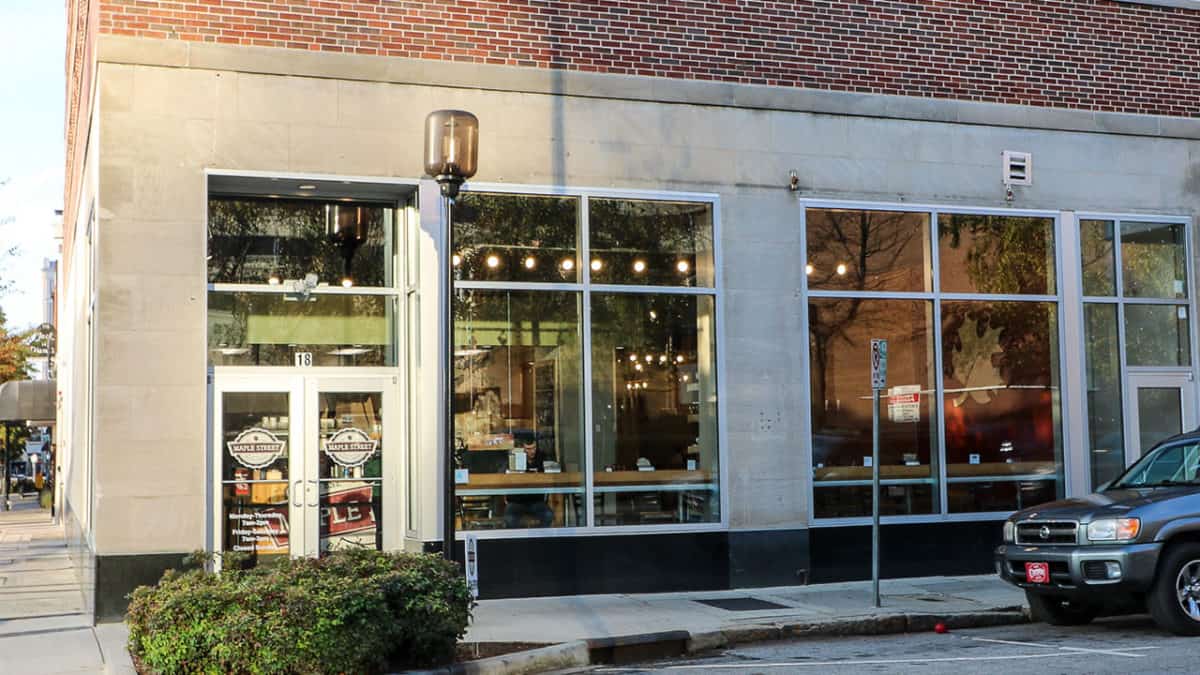 About a month after the first location in Five Forks opened, the second location – this one downtown on east north street – is open for business.
Awhile back, we visited Chattanooga and had breakfast at Maple Street Biscuit Company, so we're super excited they've come Greenville. They offer a relatively simple menu of biscuit-based dishes and simple, complementary sides. it's not a huge menu, but they do it very well. My personal favorite: the Double-down Ralphie Deluxe – An open face biscuit smothered in their house-made sausage gravy with a kick and topped with eggs over easy.
The space downtown is about 4,000 square feet, while the five forks location is a bit smaller, at around 2,600 square feet. While parking can be a challenge downtown, if you're not lucky enough to grab a space on the street, The Richardson Street, and Spring Street garages are a pretty short walk away (and the first hour is free in those garages)
The company views itself as neither a franchise or a chain, but a group of community stores. They didn't open up originally to make a profit, but to make a difference and be a part of the community. They operate on four guiding principles of:
Comfort Food with a Modern Twist
Gracious Service
Immaculately Clean Stores
Sustainable Business
Photo Gallery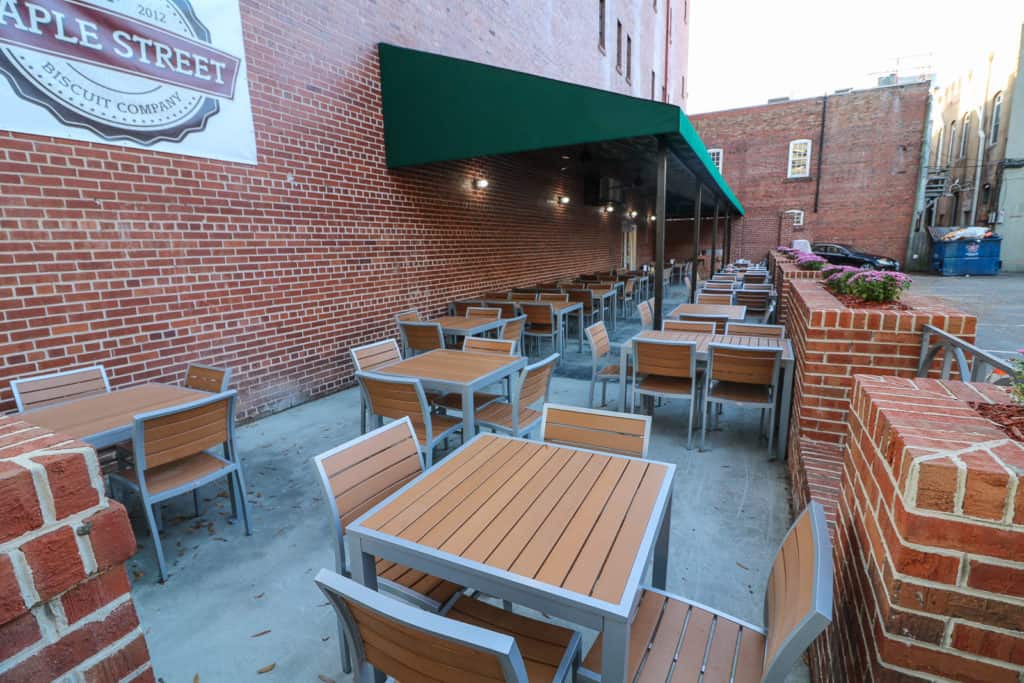 Leave a Comment
Related posts
Hours
Monday 7:00 am - 2:00 pm
Tuesday 7:00 am - 2:00 pm
Wednesday 7:00 am - 2:00 pm
Thursday 7:00 am - 2:00 pm
Friday 7:00 am - 3:00 pm
Saturday 7:00 am - 3:00 pm
Sunday Closed

Submit a Tip
Know something about this listing we don't have listed here?