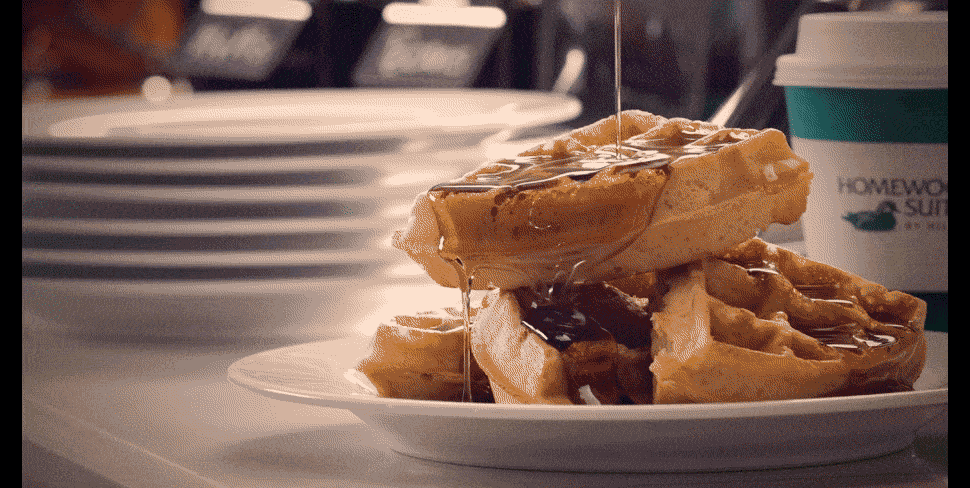 So it looks like the Homewood Suites Hotel planned for the old Elgin-Williamson Collision Repair Building next to Mac's Speed Shop is finally getting underway. A perimeter fence has been constructed around the property, signaling demolition work is likely to begin soon.
There will be retail space along main street, and hopefully the parking deck will be public, as parking around the baseball stadium can be hit or miss.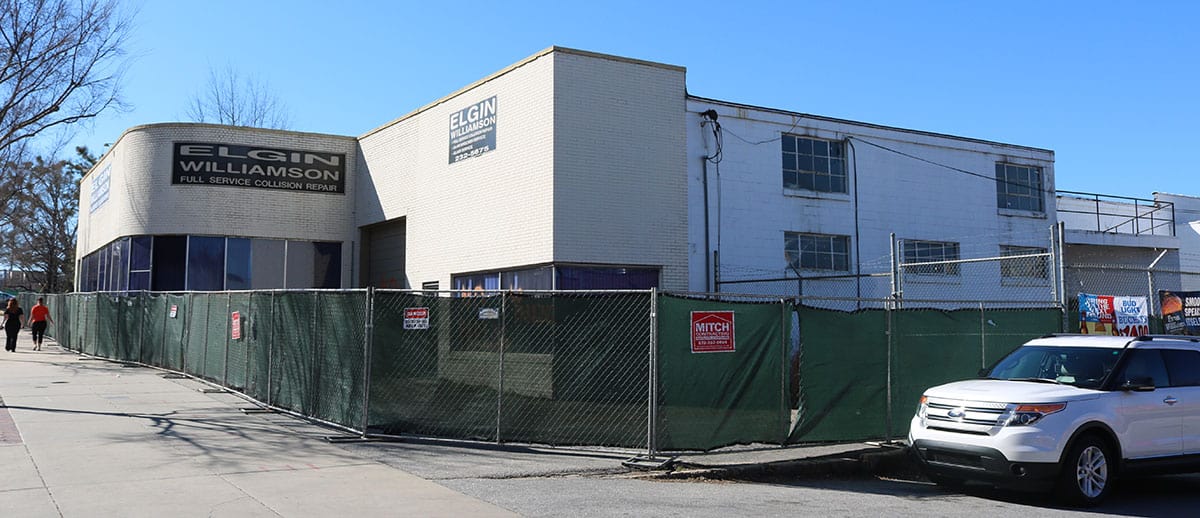 Homewood Suites are Hilton's brand of extended-stay hotels, designed more as micro-apartments with small kitchens,  for travelers to stay more than just a few days.
This project has been in the works for about 2 years, with the architects and developers trying to get on the same page with the City Design Review Board.
Design Review Board
Back on February 4, 2016, the Design Review Board recorded these notes in their minutes regarding the property:
Michael Kerski presented the information for the informal review.  The application is for demolition of the former Elgin-Williamson Body Shop and parking lot in order to construct a hotel and parking garage. The structure will be 7 stories tall with no step back and no retail is accessible from the street level.
Comments from the Board
Needs more articulation at street level
Building looks flat
Lack of vertical modulation
Not contextual to the location
Applicant needs to review design guidelines – building is in the West End Historic District
Does not reflect the history of Greenville
Street level needs to be more inviting
All retail should open to the street
Need to add windows to façade – needs to have true storefronts
Leave a Comment
Related posts
Submit a Tip
Know something about this listing we don't have listed here?
Get our Friday Fix Newsletter