Construction has already started on the 40-acre urban village between Bridges and Butler Road off 385 (Beside Charter Spectrum). The plan is to have residential, office space, shopping, dining, lodging and other entertainment, similar to the Camperdown Project downtown. The project is estimated to cost $100 million and take 18 months to complete construction on the over 1 million square feet of mixed-use complexes.
Aerial Footage of the Project Site:
The site plan shows 9 complexes around a new main street that branches off from the current Center Pointe Boulevard with plenty of retail space, and even possible space for a movie theatre. Expect parts of the development to be open next year.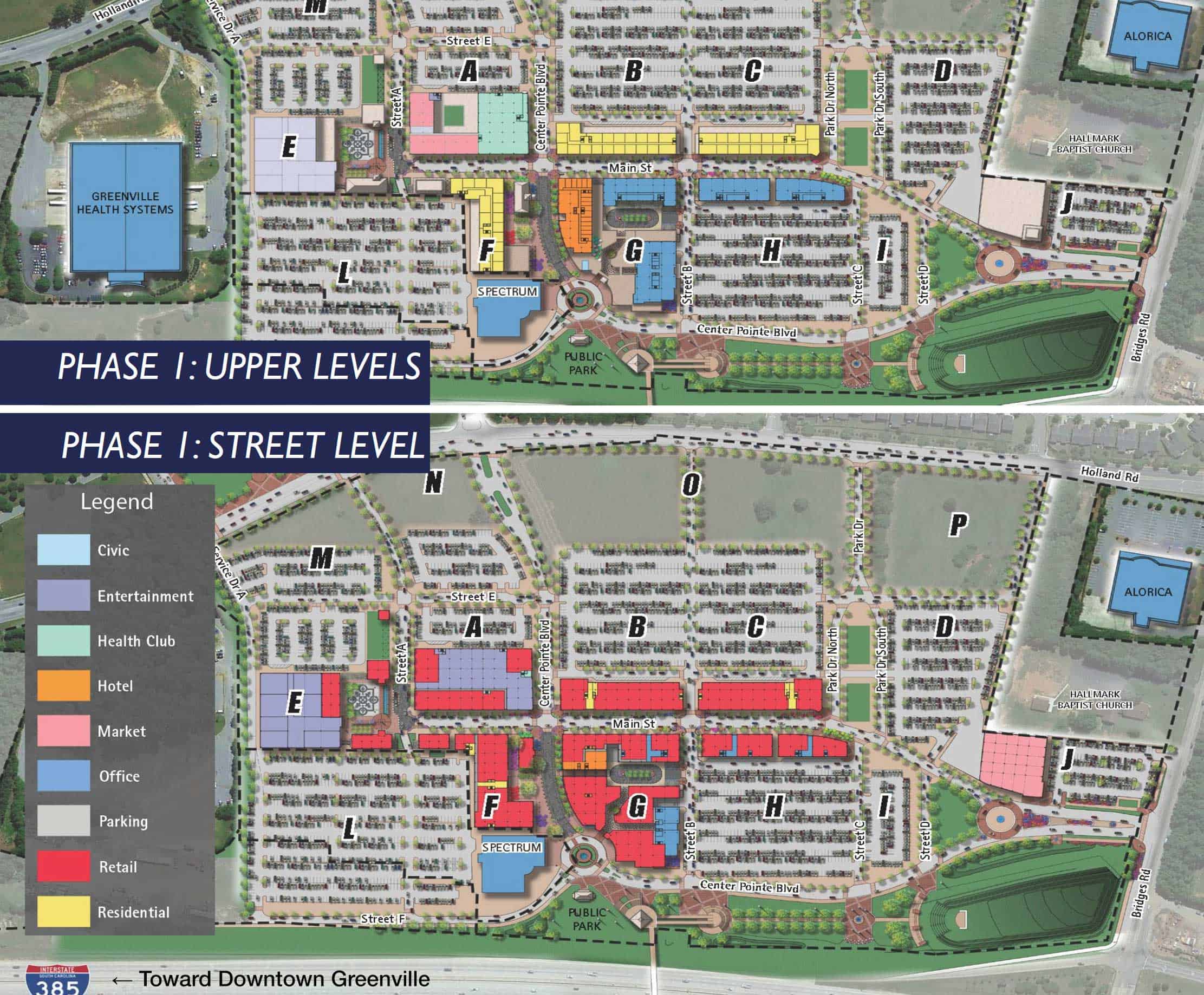 Traffic could be a concern with bridges road being a main thoroughfare to many neighborhoods and Mauldin High School nearby, the area becomes quite congested during rush hours and when school gets out. No word yet on if there are any plans to expand bridges road or add additional traffic lights at the entrance to the new development.
Swamp Rabbit Trail Connection
Existing plans are in place already to connect a spur of the Swamp Rabbit Trail to the ICAR Campus, and the developers hope to continue the spur to Mauldin High School, and over 385 via a new Pedestrian bridge into the new development.
Here's a Google Map with a potential route outlined of how the trail will get from the Greenville Zoo along laurens road and past Mauldin High School to ultimately connect to the Bridgeway Station Project.
Note: This map is an unofficial projection by Greenville on the Rise and is not official. The actual route may vary.

Tenant News
From the Bridgeway Station Website
City, meet suburbs. Upstate South Carolina is about to get something they've never seen before: a walkable, downtown Main Street in the heart of the fastest-growing community in Greenville, at a price and value you can't get anywhere else.
Free parking? You got it. Places to eat, drink, and be merry? Millions of square feet of it. Exercise, activity, hustle and bustle and surprises around every corner? Let's just say it's way cool and way better.