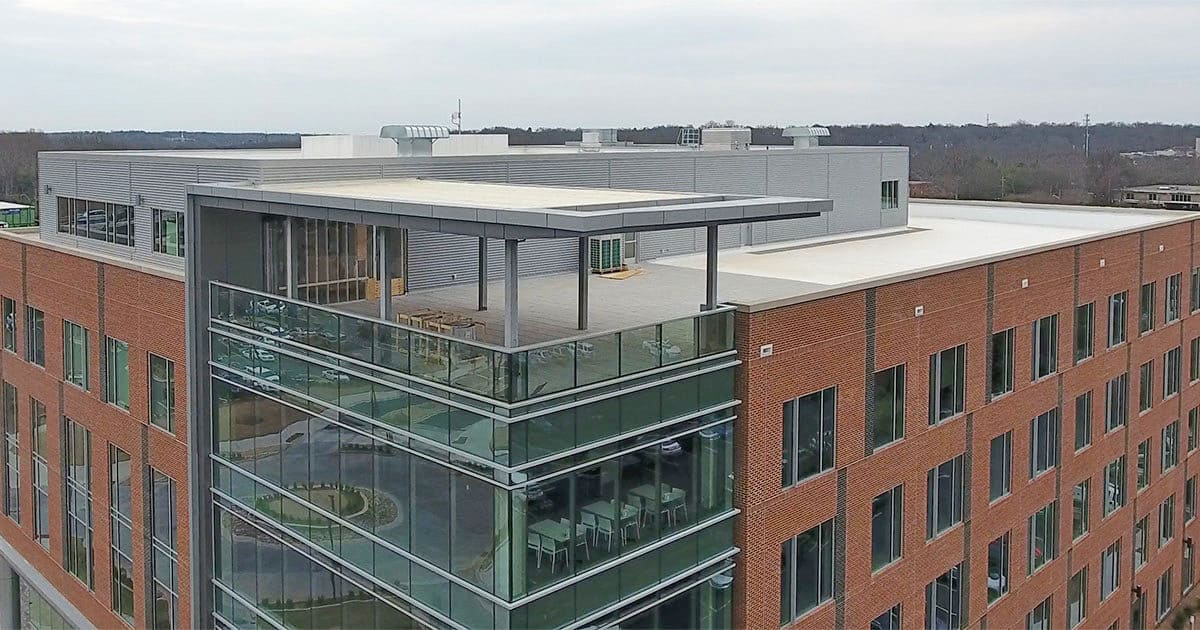 Atop the new Erwin Penland mixed-use building, Avenue – a rooftop event space is set to open in April. It's a collaboration between Rick Erwin and Hughes Commercial Properties.
The Space is 7,200 Square Feet and can accomodate events up to 400 people (standing).  The indoor space contains a full catering kitchen, a stage, dance floor, reception hall and event hall. The venue also has plenty of room for all those guests, as it sits right next to the Broad Street Parking Deck.
The space has panoramic views of downtown greenville and rental fees range from $2,500 to $3,000 for 10 hours of use.
Once this opens, we may have to update our article about the Best Rooftop Spots in Greenville, but unlike the others, this one requires an invitation.
Leave a Comment
Related posts
Submit a Tip
Know something about this listing we don't have listed here?