TILT Arcade Bar
Now Open | Pour Lounge Reborn as Greenville's First Arcade Bar
The Pour Lounge near NoMa square is being re-opened as the first Arcade bar in Greenville. Photos on their facebook page show murals of popular video game characters adorning the walls.
In addition to video games, there will be plenty of televisions to watch sporting events – great for the parents who want to catch the game, but need something for their kids to do – the bar will be all ages until 8:00 p.m.
Arcade bars have gained popularity in larger cities like Atlanta, drawing on the nostalgia of 25-35 year olds that grew up during the hayday of the mall arcades. It's definitely a cool concept, no word on food offerings or exactly what the bar will serve – we're crossing our fingers for some video-game themed drinks.
Note from the Owner: More arcade games are on the way, in our video and photos, there are some empty spaces for the additional machines to be installed tomorrow.
Photo Gallery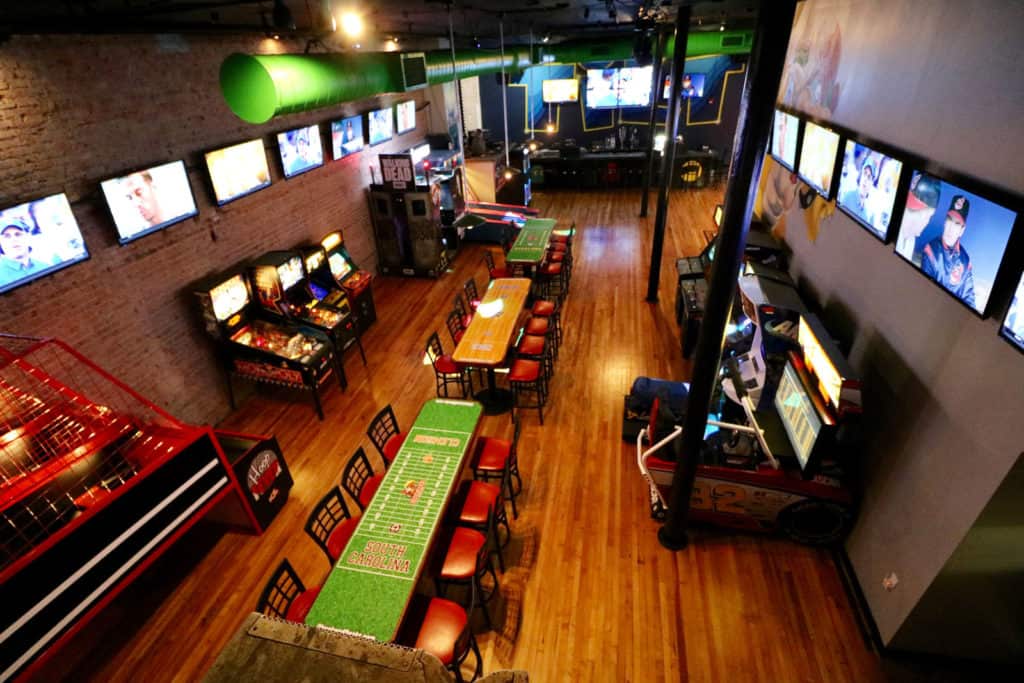 Leave a Comment
Related posts
Hours
Monday Closed
Tuesday 11:00 am - 12:00 am
Wednesday 11:00 am - 12:00 am
Thursday 11:00 am - 2:00 am
Friday 11:00 am - 2:00 am
Saturday 11:00 am - 2:00 am
Sunday 11:00 am - 12:00 am

Submit a Tip
Know something about this listing we don't have listed here?