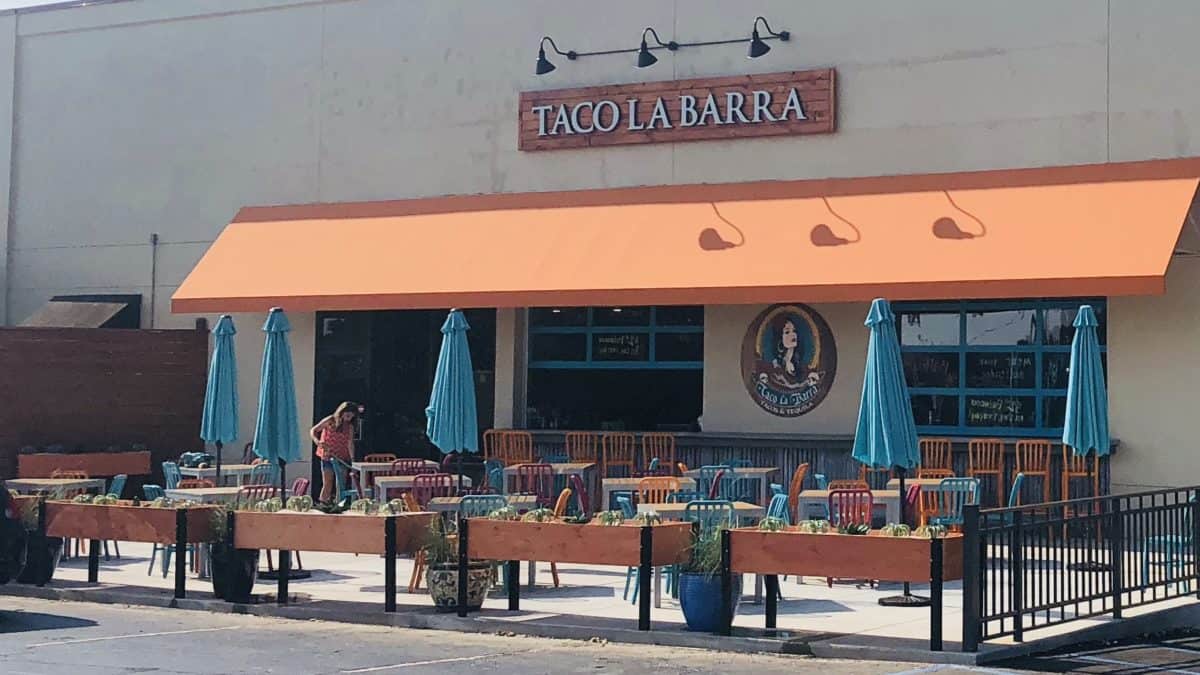 Taco La Barra recently opened in the former JP's 4 Corners Steakhouse building.  After heavy remodeling, the owners of JP's 4 Corners and of Arizona's Steakhouse have collaborated to turn the space into a modern Mexican restaurant.
With a large bar area and roll-up garage doors, the vibrantly decorated restaurant has the potential to be a great hangout spot on Woodruff.
The reviews Taco La Barra has received on Facebook have been pretty mixed so far.  Often, it takes new restaurants a few weeks to work out kinks in the food and service.   One thing that everyone seems to agree on is that the "Trash Can" nachos are the way to go.
Leave a Comment
Related posts
Hours
Monday 11:30 am - 10:00 pm
Tuesday 11:30 am - 10:00 pm
Wednesday 11:30 am - 10:00 pm
Thursday 11:30 am - 10:00 pm
Friday 11:30 am - 11:00 pm
Saturday 11:30 am - 11:00 pm
Sunday 11:00 am - 9:00 pm

Submit a Tip
Know something about this listing we don't have listed here?