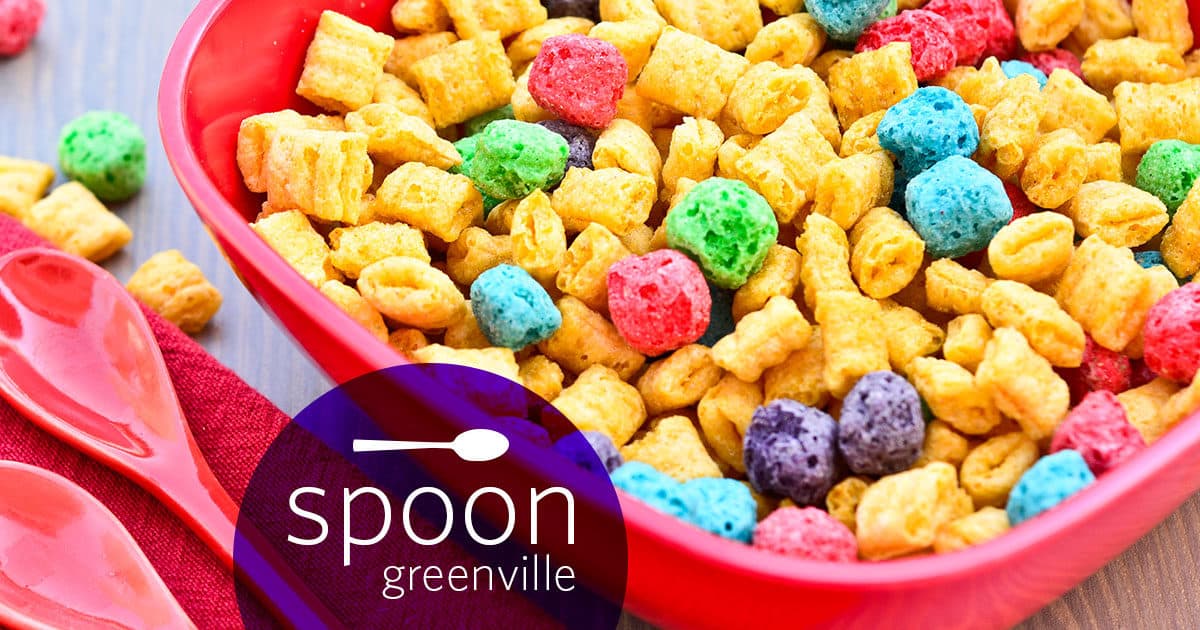 A previously abandoned space in the west end is getting a makeover in the form of a new "Cereal Bar & Cafe" – the first of it's kind in greenville. The new cafe will cater to the kid in everyone. Boasting over 100 different kinds of cereal, and 8 different types of milk, the sky will be the limit on what you create. Cereal and milk will be sold by the ounce similar to popular frozen yogurt franchises.
Additionally they plan to brew their own "Cereal Milk" – ready to drink bottles of the milk pressed through cereal to give it the same flavor found in the milk found in the bottom of the bowl after you finish your cereal.
The planned decor is set to be living room chic, filled with couches and recliners and dotted with old CRT televisions playing re-runs of Friends, Saved by the Bell and Fresh Prince of Bel-Air all day long.
Renvoations are set to begin soon, with an April Fool's Announcement Date set for April 2nd.
Photo Gallery
Leave a Comment
Related posts
Submit a Tip
Know something about this listing we don't have listed here?
Get our Friday Fix Newsletter