Normally, we're always sharing news about what's new and what's coming to Greenville.  We thought it would be interesting to take a different approach for a change.  With the help of John Nolan, Owner of Greenville History Tours, we set out to find some of the oldest surviving buildings in Greenville.
Oldest Home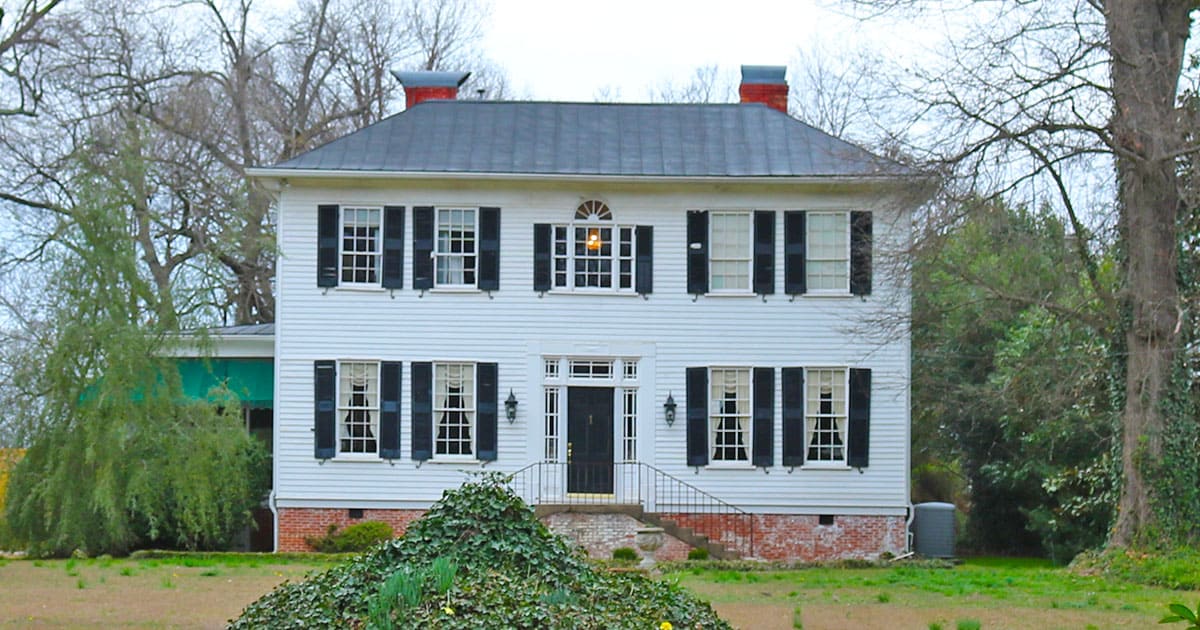 The oldest home in Greenville is believed to be the Earle Town House on James Street. Though not securely documented, it is said to have been built in 1810*. It is, however, known to be the first building in Greenville to be listed on the U.S. National Register of Historic Places. Note: This is a private residence, please be respectful and stay on the sidewalk if you decide to visit.
Map & Directions to the Earle Town House
*Note: Otherwise, the oldest is Whitehall on Earle St., built 1813.
Oldest Church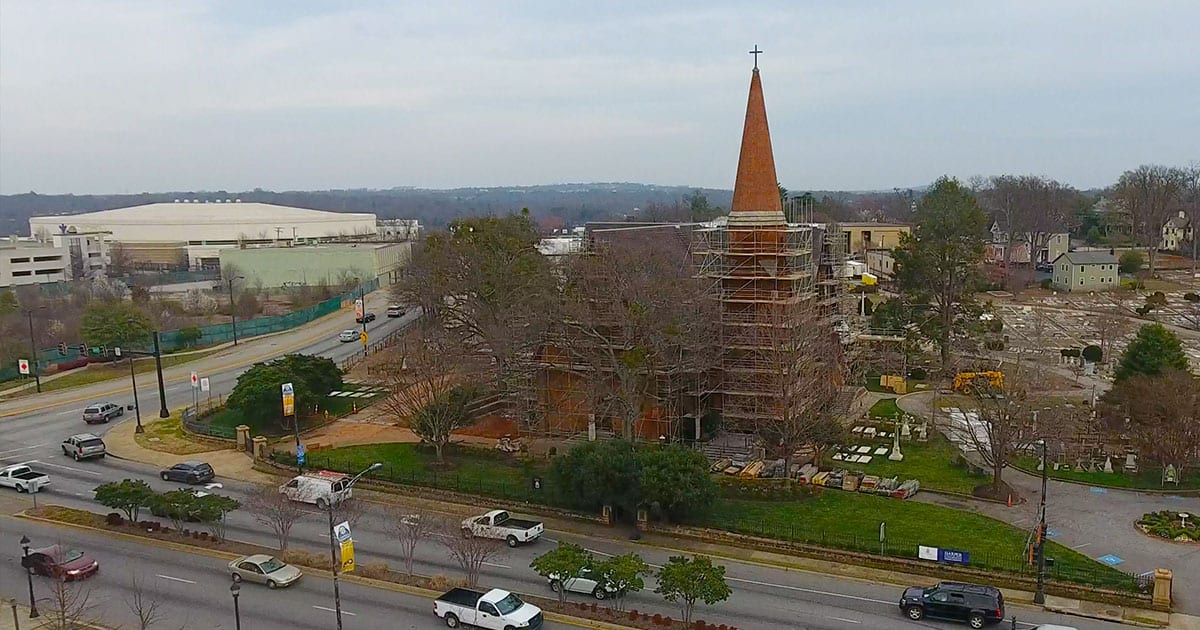 The oldest church in the downtown area is Christ Church Episcopal, consecrated in 1854. The church recently raised close to $8 million for an extensive renovation of its sanctuary and is currently undergoing major reconstruction.
Map & Directions to Christ Episcopal Church
Oldest Neighborhood
Hampton-Pinckney Historic District is a national historic district and considered the oldest neighborhood in Greenville. There are about 70 contributing buildings in this section. The houses date from about 1890 to 1930.
Map & Directions to the Hampton-Pickney Historic District
Oldest Complete Textile Mill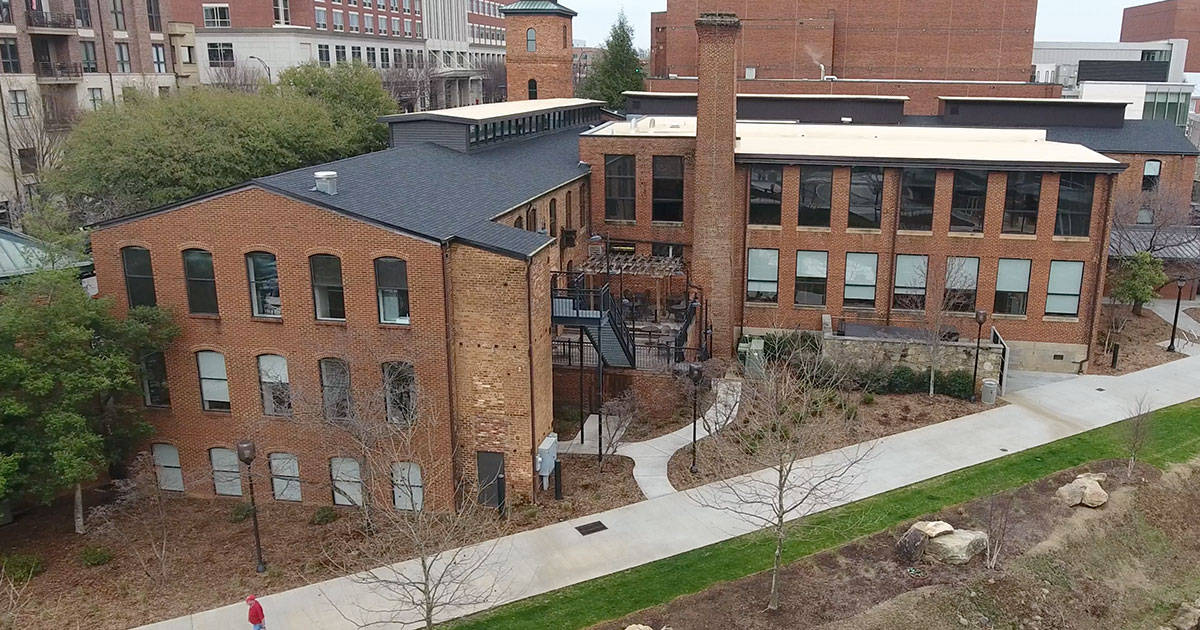 Huguenot Mill was built on the Reedy River in 1882 and was the first steam-powered mill in Greenville. It would later serve as a manufacturing company and outlet store. The mill has undergone several renovations to accommodate the building's various roles. It is now owned by the Peace Center and is a very popular event space.
Map & Directions to the Hugenot Mill
Oldest Commercial Building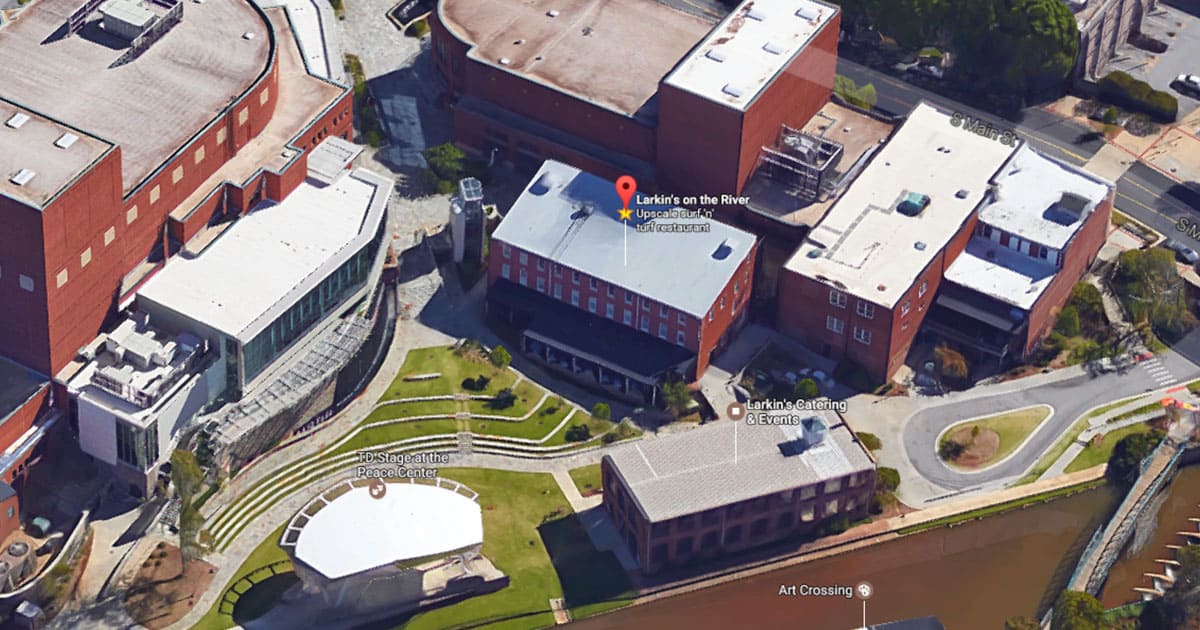 The Gower, Cox and Markley Company was built in 1857 and was the largest coach manufacturer south of the Potomac. The company's former blacksmith building is now Larkin's on the River restaurant and the paint shop building is now the iconic Wyche Pavilion.
Map & DIrections to the Gower, Cox and Markely Company
Special Thanks to Greenville History Tours
Special thanks to Greenville History Tours for providing us with a list of the oldest buildings. They offer a number of different local tours – including art, history, architectural and even culinary tours and are equally interesting to visitors to greenville, and those who have lived here their entire lives.
More info: greenvillehistorytours.com