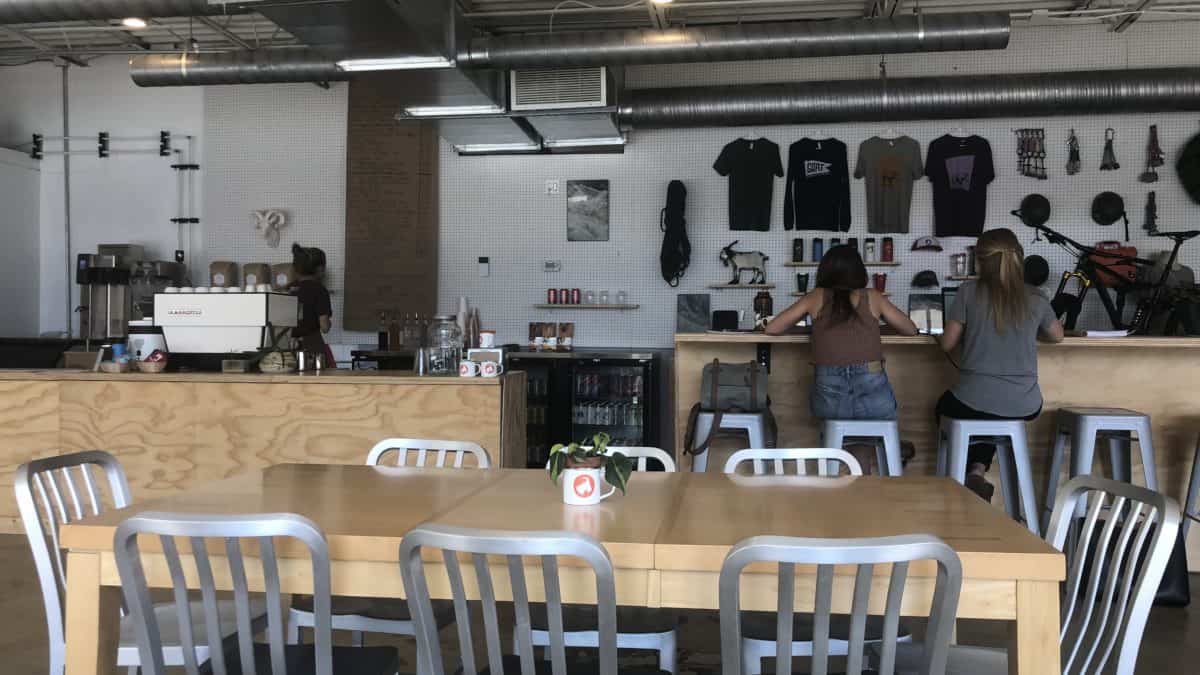 Mountain Goat
Now Open | Neighberhood watering hole helps at-risk kids connect with nature.
Who doesn't love a coffee shop and bar?  Throw in a bike shop for Greenville passion's sake.  Well, Mountain Goat is doing all of this and even MORE.  They're helping kids connect with nature.
The climbing gym closed earlier this year. But the new cafe has grown, carrying on a similar mission of helping local at-risk youth by empowering them through nature and job opportunities. Once upon a time, this was done through climbing, now this is done through food and drink.
Mountain Goat serves coffee, pastries and craft beer and wine in the Poe Mill neighborhood and Poinsett Highway/Rutherford Road. The former garage turned GOAT  (Great Outdoor Adventure Trips GOAT), now also houses GOAT's offices, its bike repair shop and an office/conference room space for rent.
They have partnered with Methodical Coffee, Upcountry Provisions for pastries, King of Pops, Asheville-based Sunshine Sammies, and D'Allesandro's for pizza.
Mountain Goat's hours are 7 a.m. – 9 p.m. Monday through Friday and 8 a.m. – 9 p.m. Saturday. Those interested in volunteering as a tutor can find out more by visiting https://goattrips.org or http://mountaingoatgvl.com
Leave a Comment
Related posts
Submit a Tip
Know something about this listing we don't have listed here?