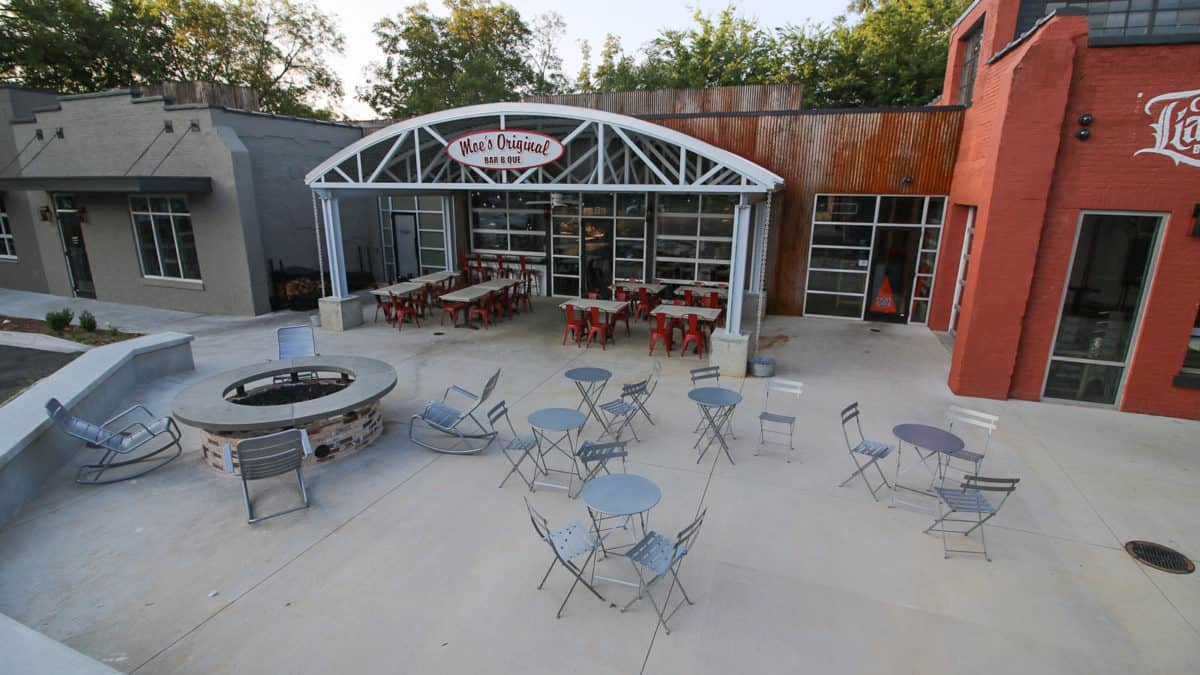 With review's like "Legit" and "If there are better wings than Moe's I haven't found them.," it's safe to say Moe's Original BBQ is making a good name for itself in Greenville.  Located at the still being redeveloped Westone, the restaurant is  a fast casual establishment offering Alabama-style BBQ, traditional southern sides and desserts prepared fresh daily.
in lieu of the sweet, tangy and mustard barbecue sauces you normally find at local joints, Moe's serves Bama-style barbecue with a white sauce.  Some of their highly rated scratch-made sides include cornbread, jambalaya, collards and slaw. Save room for dessert as they are all made fresh daily.
In addition to indoor booth and table seating, rollup doors, patio seats and an outdoor fire pit make this a nice little spot to hang out in the North Main area.
Leave a Comment
Related posts
Hours
Monday 11:00 am - 9:00 pm
Tuesday 11:00 am - 9:00 pm
Wednesday 11:00 am - 9:00 pm
Thursday 11:00 am - 9:00 pm
Friday 11:00 am - 9:00 pm
Saturday 11:00 am - 9:00 pm
Sunday 11:00 am - 4:00 pm

Submit a Tip
Know something about this listing we don't have listed here?