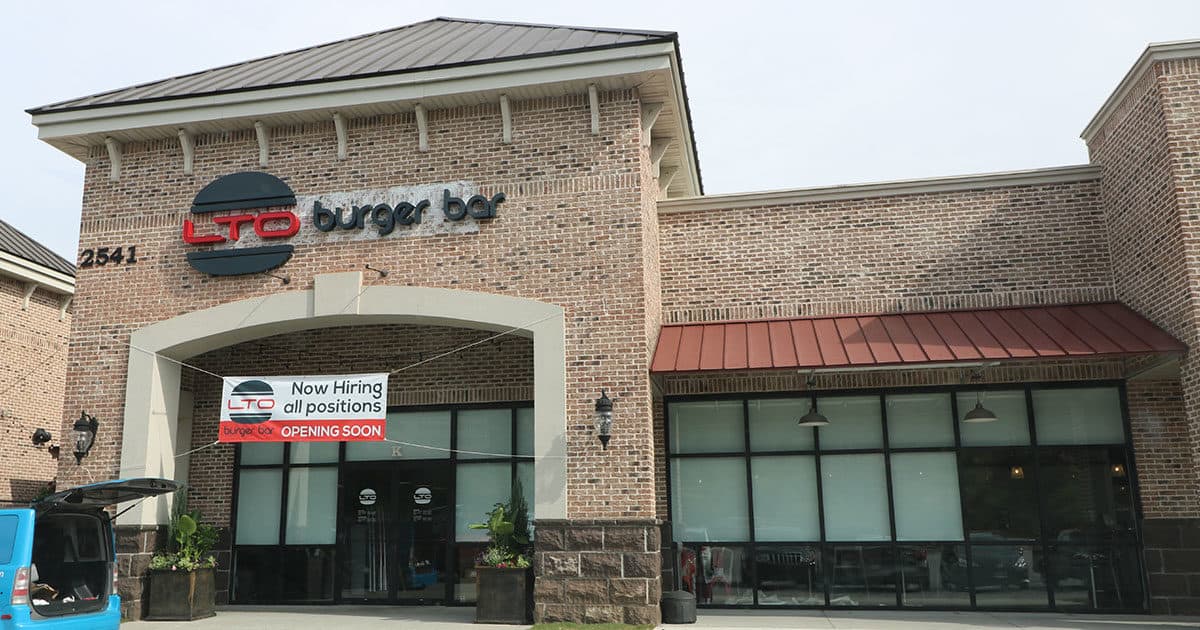 LTO Burger Bar
Now Open | Old Dive N Boar Space Re-opening as Burger Bar with an imaginative new menu
In the old Dive N Boar location on North Pleasantburg, a new burger bar is opening promising farm-fresh ingredients, 25 beers on tap, milkshakes and an array of unique cocktails.
In addition to creative burger options, they will also offer vegeterian options, as well as more exotic offerings like a ground duck burger, and a seared ahi tuna burger.  Wash it all down with milkshakes massive enough to put you into a sugar coma. Similar to Grill Marks, they'll also offer shakes with alcohol in them. They also have slushie machines churning out frozen jack n cokes and frozen screwdrivers.
The interior decor has been lightened up from it's days as Dive N Boar, with massive wall graphics, new lighting and upholstery. Check them out starting August 8th.
Leave a Comment
Related posts
Hours
Monday 11:30 am - 10:00 pm
Tuesday 11:30 am - 10:00 pm
Wednesday 11:30 am - 10:00 pm
Thursday 11:30 am - 10:00 pm
Friday 11:30 am - 12:00 am
Saturday 11:30 am - 12:00 am
Sunday 11:00 am - 10:00 pm

Submit a Tip
Know something about this listing we don't have listed here?