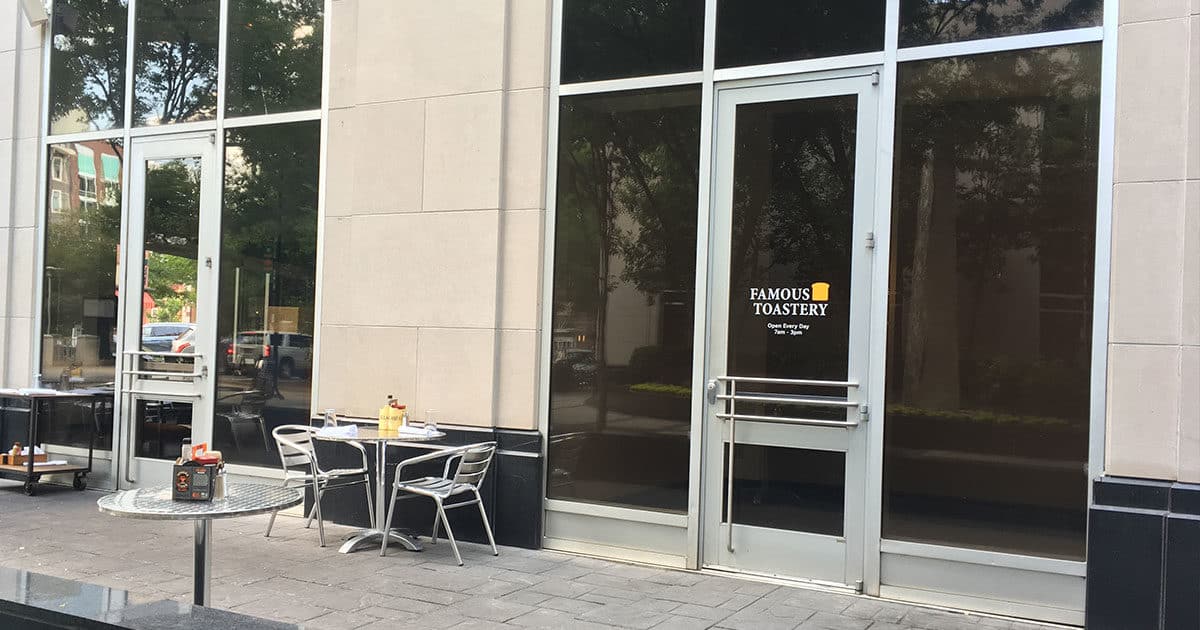 Famous Toastery
Opening July 21, 2017 | Famous Toastery to take over old Two Chefs Spot on Main Street
North Carolina-based Famous Toastery is set to open July 21 in Poinsett Plaza at the old Two Chefs location.   Using high quality ingredients, a made from scratch approach to its food, and an all hands on deck approach to service, it's amassed quite a following.  The restaurant first opened in 2005 in Charlotte and the Greenville franchise will be one of about 20 locations.
Breakfast, lunch and brunch meals will be served seven days a week from 7am to 3pm.  Chef Aaron Vargo will offer daily specials that change according to seasonal ingredients or creative efforts.
The restaurant will have indoor, patio and bar seating.  In addition, there will be a private dining area and seating in the building's lobby.
Photo Gallery
Leave a Comment
Related posts
Submit a Tip
Know something about this listing we don't have listed here?
Get our Friday Fix Newsletter