The old Moe Joe space is being transformed into a crêperie, set to open this fall with a menu of sweet and savory crêpes, coffees, and spirits. The crêpes will be made in traditional french fashion, but the owner will add her own special touches, drawn from the owner's Venezuelan heritage, such as queso fresco, black beans and fresh cilantro.
The renovations include opening up the kitchen, so patrons can see their food being made, and the existing bar in the back will be kept to serve coffee and a range of french wines by the glass or bottle.
The Tandem Crêperie & Coffeehouse in nearby Traveler's Rest  has received rave reviews, and of all the cuisines downtown, a proper crêperie is one of the few things that main street is missing.
What is a Crêpe?
It's a sort of really thin pancake, usually made from wheat or buckwheat flour and either topped, or stuffed with a filling, similar to a burrito. They're great because they're so versatile, they work equally well as a desert as a breakfast, lunch or dinner dish. You can put just about anything in them and they're delicious.
Pros
High End Coffee Selection
Wine
Beautiful Decor
Cons
Couldn't Find Any
Parking Could be an Issue
Final Verdict
For a place that just opened, they've got everything pretty well nailed down. The food was awesome, and the staff was friendly and attentive.
Photo Gallery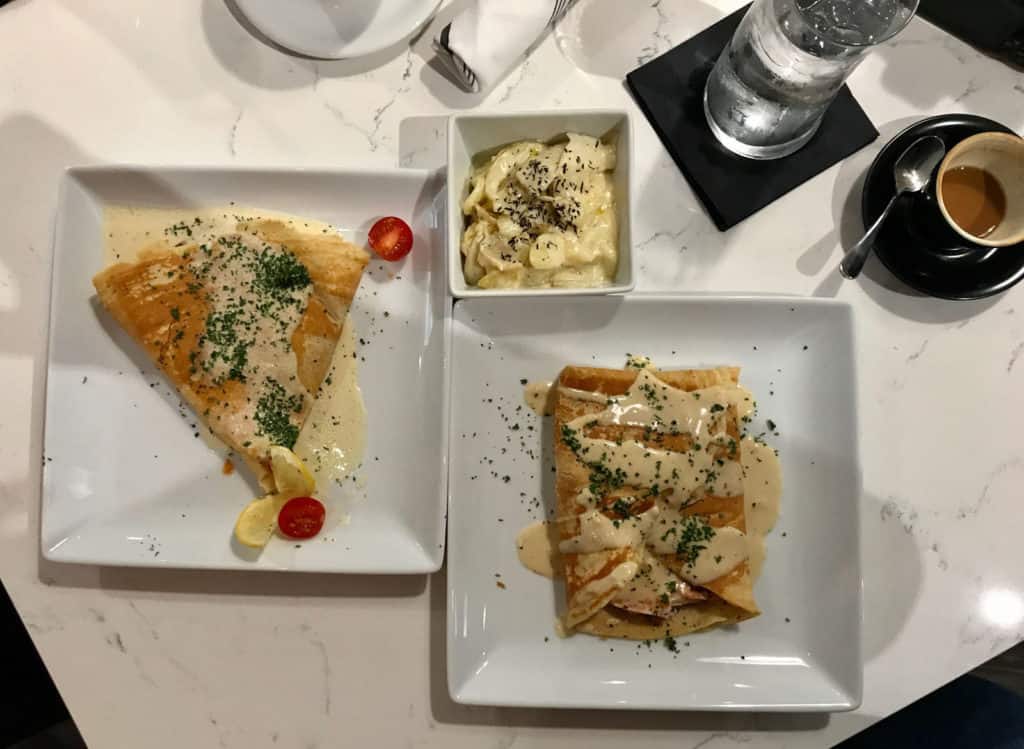 Leave a Comment
Related posts
Hours
Monday 7:00 am - 4:00 pm
Tuesday 7:00 am - 4:00 pm
Wednesday 7:00 am - 4:00 pm
Thursday 7:00 am - 10:00 pm
Friday 7:00 am - 10:00 pm
Saturday 7:00 am - 10:00 pm
Sunday 7:00 am - 10:00 pm

Submit a Tip
Know something about this listing we don't have listed here?