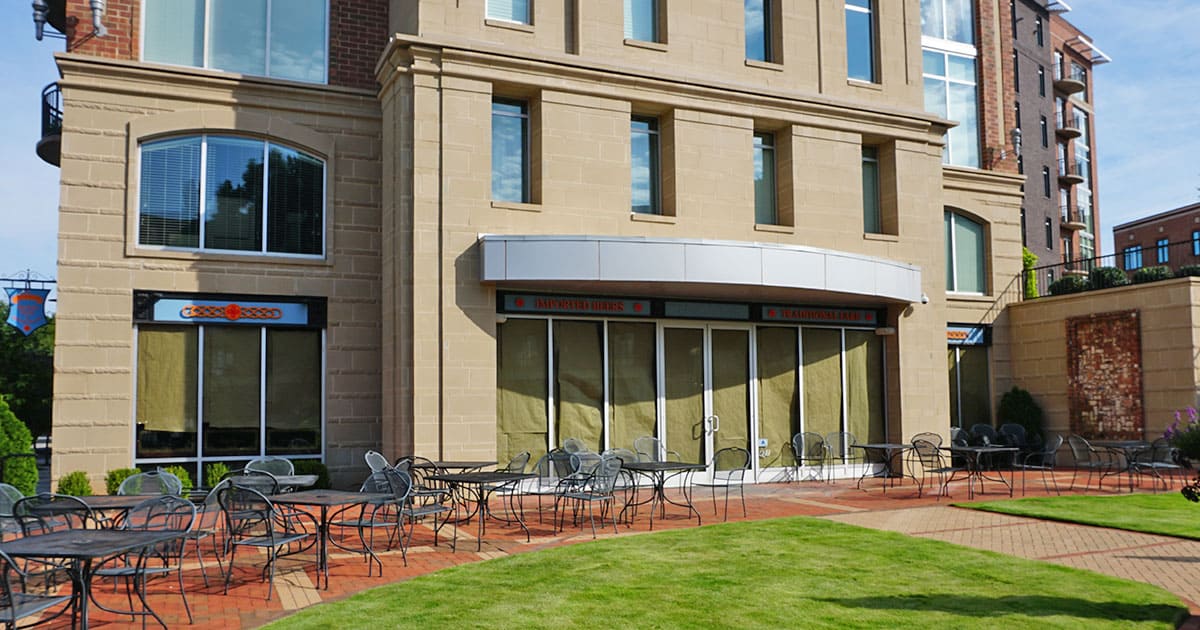 Limoncello
Opening Fall 2017 | Larkin's Restaurant Group to Open Limoncello Italian Restaurant in old Playwright Space
The building where the Broad and River Pub (formerly The Playwright) once stood is being taken over by Larkin's Restaurant Group to launch a new Italian restaurant called Limoncello.
The Playwright opened to critical acclaim, just steps from the Peace Center, it featured an authentic wooden bar built in Ireland, broken down, shipped to Greenville, and reassembled. Bartenders were trained in how to properly pour a guinness beer, and had an authentic Irish menu – the scotch egg was awesome.
Sadly a couple years later, the Playwright just couldn't cut it, and a last ditch effort was made to rebrand the bar and restaurant as the Broad and River Pub. We actually had brunch there one sunday before they closed, and we could tell it was on life support. Overcooked food, beer that didn't quite taste right, and poor service.
Luckily, the new tenants have an excellent track record in the form of the long standing Larkin's on the River restaurant, as well as the more recent Grill Mark's burger joint on main street.
They plan on serving up an authentic Italian experience, with a cozy fire pit or fireplace  built into their outdoor piazza. Hopefully they can keep some of the beautiful interior of the old Playwright intact. The courtyard out front is an awesome space to sit and have drinks or a quiet dinner away from the hustle and bustle of main street.
The windows are covered in kraft paper, so we can't see what's going on inside, but we're excited to see someone breathe new life into the space.
Leave a Comment
Related posts
Submit a Tip
Know something about this listing we don't have listed here?
Get our Friday Fix Newsletter