If you haven't been by Birds Fly South Ale Project Lately, they've installed a new Beer Garden, completely with plenty of new shaded seating, thanks to rows of mature trees. The landscaping along the street has been updated to provide additional barrier to the roadway.
Birds Fly South is closed Monday through Wednesday for brewing, but open:
Thursday: 4:00 – 9:00 p.m.
Friday: 2:00 – 9:00 p.m.
Saturday 2:00 – 9:00 p.m.
Sunday 1:00 – 6:00 p.m.
Their current beer list is available on their facebook page here. The tasting room is kid and pet friendly, there's a large grassy area out front for the kids to run. You can also get there easily from the swamp rabbit trail via this new extension, last time we drove by, it was still barricaded off, but I don't see any reason why you couldn't bike down it now.
Construction and paving of the new parking lot is still underway. Looks like it won't be too much longer.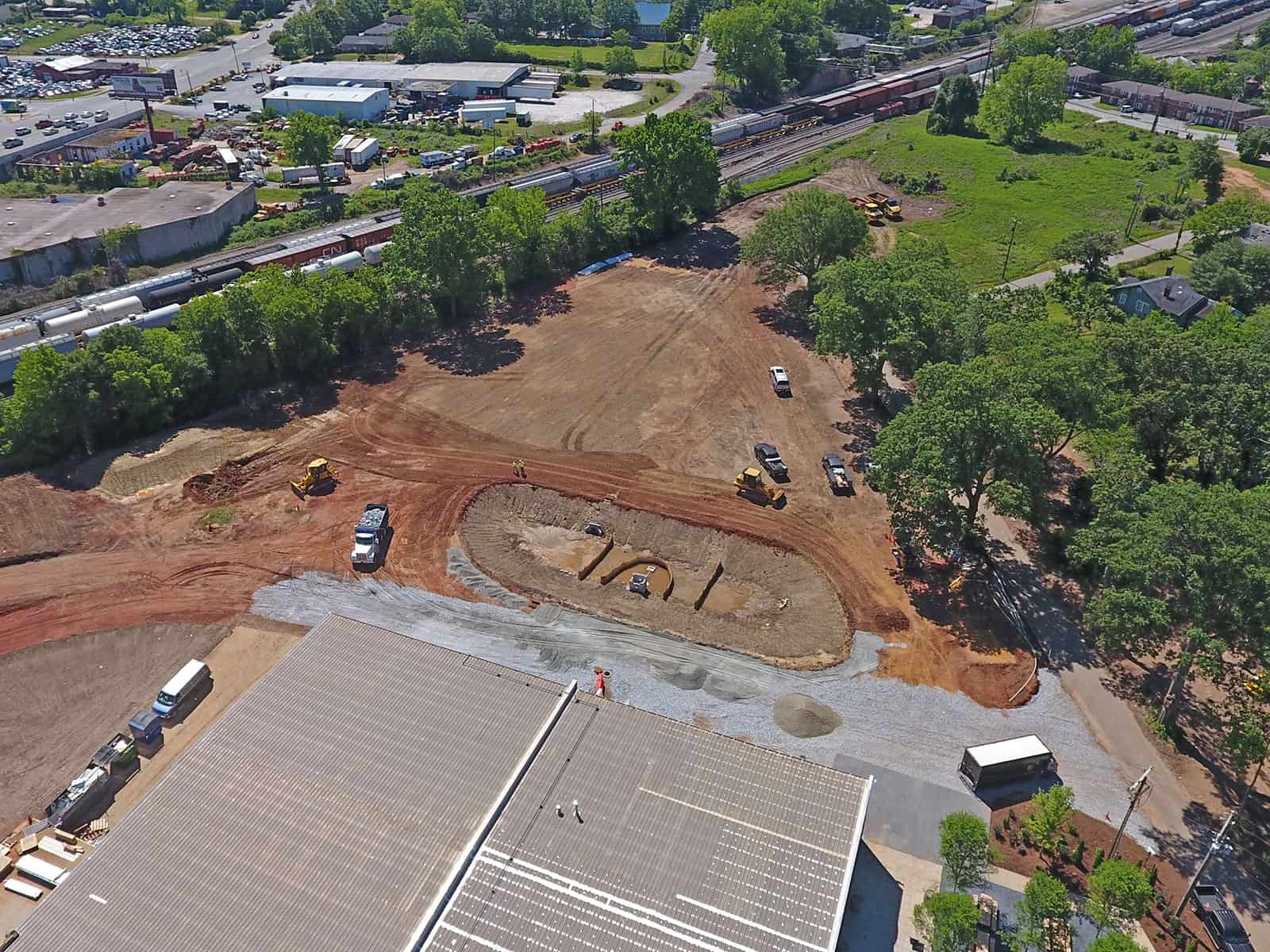 There's also a slightly shorter route to get there from Pete Hollis Boulevard, You can now turn left at the first light after the bridge, instead of going all the way down to the Swamp Rabbit Cafe. This map also has the new Swamp Rabbit Trail Extension, which you can get to by taking a right on washington street and looking for the extension on the left before the train station.