About Greenville on the Rise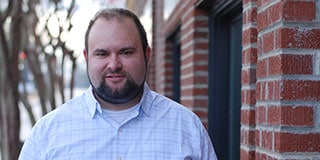 Jason Pleakis,
Founder/Creator
Jason grew up in greenville, went to mauldin high school and used to park cars for the peace center in the gravel lot that is now hampton inn/riverplace. He started his own company last year – Greenville Webworks. Jason is a Google Trusted Street View Professional and a Level 4 Google Local Guide.
Jason's Contact Info:
jason@greenvillewebworks.com
(864) 593-5930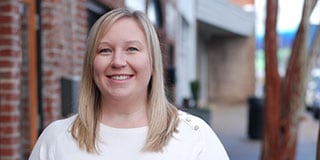 Lindsey Pleakis
Founder/Creator
Lindsey grew up in the small town of Perry, GA and moved to greenville six years ago. She is absolutely in love with Greenville and it's beautiful downtown. Lindsey is currently a web developer at the USC School of Medicine Greenville.
Lindsey's Contact Info:
lindsey29651@hotmail.com
@lbrow143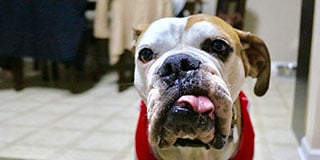 Mick the Bulldog
VP of Canine Relations
Certified Good Boy
Mick is an eight year-old, olde english bulldogge. He's lived most of his life in Greenville. He loves to walk downtown and especially loves it when people shower him with attention. If you see him walking downtown, come say hi.
Mick's Contact Info:
Mick's Facebook Page
The Site
The site was born in January of 2016 as a way to catalog and index all the new places being built or re-purposed in Greenville. We would drive around and see new places being built and wonder what they were going to be, and occasionally see a news article posted online about the latest mystery building project. We decided to make the focus of Greenville on the Rise uncovering those mysteries and cataloging them and finding as much information on them as we could.
2016 was a busy year for both of us, getting engaged, moving in together, running a new business, and things well by the wayside. In 2017, things are starting to normalize, and we decided to get back to posting about greenville.
Lindsey and Jason were married on June 3rd at Pretty Place and had their reception at the Champions Club at Fluor Field in the West End.
The site, content, and hosting is paid for mostly out of our own pockets, the content is generated by us, and occasionally community members.
It's purely a pet project of Lindsey and Jason.