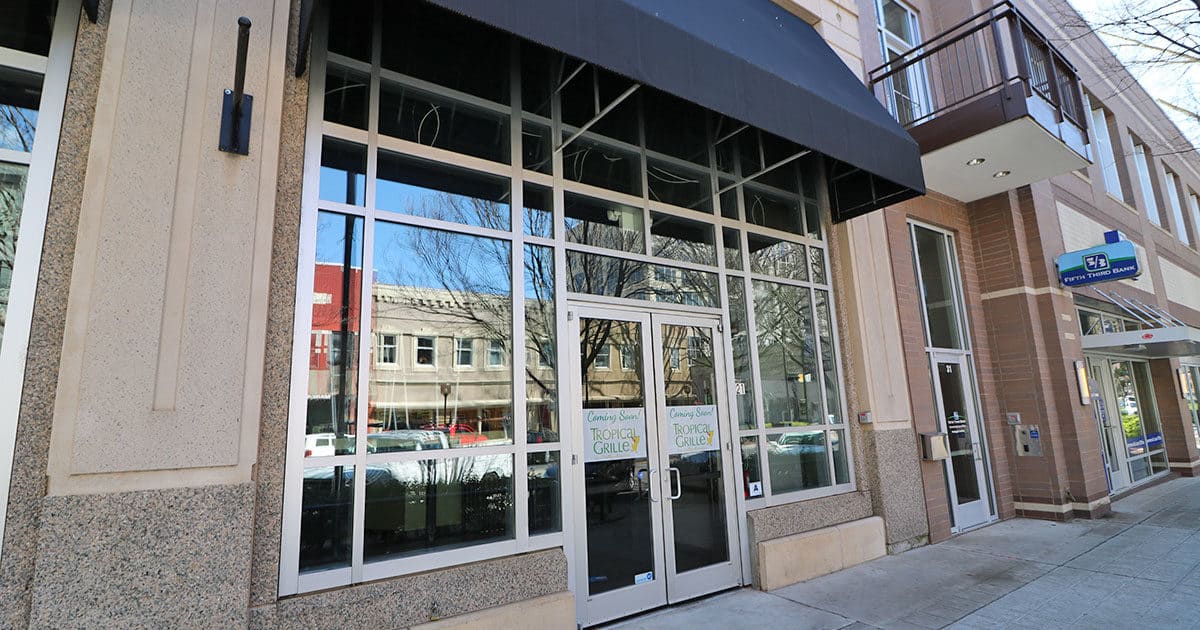 Tropical Grille
Opening Unknown | Healthy Alternative to Fast Food Setting up Shop on Main Street
Tropical Grille plans to open it's fifth location in the former location of the pita pit on main street near the intersection of mcbee, right next to the CVS Pharmacy. They offer a menu of inexpensive, cuban-inspired entrees and bill themselves as a healthy alternative to fast food restaurants.
If you work dowtown, it's a welcome new choice for a quick, cheap lunch that will keep you from feeling guilty when you're on a diet.
You can check out their menu here.
Their other locations are on Pelham Road, Woodruff Road, Highway 14 in Greer, and Highway 123 in Easley.
According to the Tropical Grille Website:
Tropical Grille opened its doors for business in March of 2010. The concept was simple we wanted to take some of our favorite child hood recipes from our Cuban heritage and prepare them using fresh local ingredients, we wanted to make it fast healthy and affordable Tropical Grille "Your Healthy Alternative" was born. Since day one quality of food and service has been our top priority, we wanted to build relationships with our guest and make each person feel like a guest in our home. Our faith has been a very important part of our lives and business, we proudly play Christian music at our restaurants as a testament of our faith. We are currently operating at four locations and plan to continue to grow Tropical Grille across the country.
Leave a Comment
Related posts
Submit a Tip
Know something about this listing we don't have listed here?