Get SMS Updates from Greenville on the Rise
Get VIP access to the most important Restaurant and Shop openings, Special Offers, Contests and Events sent directly to your phone with our New SMS Service.
Text Your Name to (864) 920-1313 to get started.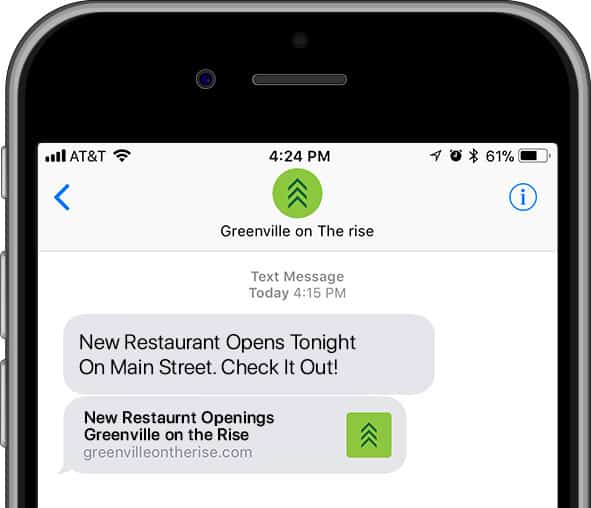 Program Details
We'll only text you between 10AM and 8PM.
We'll text you at most once per day.
You can set your own preferences for the kind of texts you want to receive.
You can opt out at anytime by texting STOP to (864) 920-1313
There is no charge for this service, however depending on your Cellular carrier and plan, Messaging and Data rates may apply.
Your personal information will not be sold or given to third parties for any purpose.
Text Us Your Tips!
Once registered, you can send us text or picture messages of new stuff you see around town.
Send us a photo of a new business going in with some details on where you saw it.
Send us personal messages about how we can make Greenville on the Rise even better!
Troubleshooting
If you have any issues signing up for, or receiving our messages or setting your preferences. Shoot us an email at hello@greenvilleontherise.com and we'll be happy to assist you.
Get SMS Updates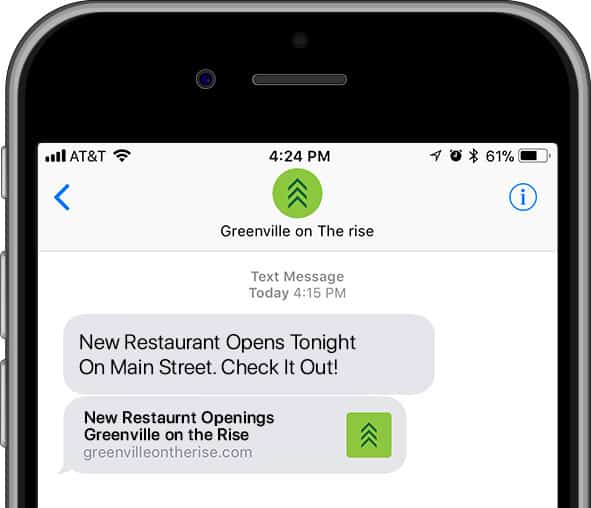 Learn about the best & new stuff in town, as soon as we find it. Text Your Name to
(864) 920-1313 to signup.